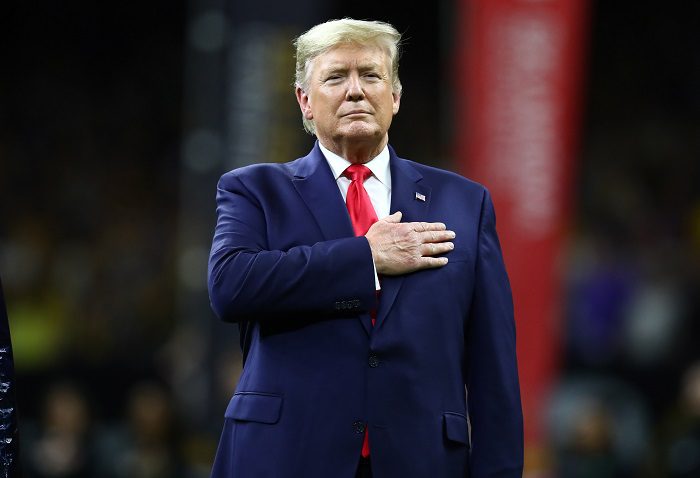 The college football world has been the center of discussion in the country as we get the week going. There are rumors running rampant that the Big Ten will cancel the season sometime this week.
There are also reports that some Big Ten schools, including Nebraska, Iowa, Ohio State and Michigan could reach out to the Big 12 about playing with the conference this season. Those reports have also been debunked, at least by some top college football reporters.
Regardless, it's been very controversial across the entire sport in recent days. And now President Donald Trump has weighed in with a couple of tweets on Monday afternoon.
First there was this:
The President was retweeting Clemson's star quarterback Trevor Lawrence, who is also likely to be the No. 1 overall draft pick in the 2021 NFL Draft.
Shortly thereafter, the President went with a simple tweet.
There are many who believe this can be a political win for Trump as many in his base and swing voters in the Sun Belt and Midwest will appreciate him trying to make sure college football is played this fall. However I am not sure how much sway he will have with a higher education system that is much more likely to not like the President. In fact for some in college football leadership, this may be another reason to NOT play college football.
I don't know that with any certainty, but the pettiness is at an all-time high in the country right now, so is that implausible? I don't see how it is.
Regardless, the future of college football in 2020 is on thin ice and the entire nation is watching. From the President on down to you and me.
**Want to win a $25 gift card?  Go sign up here and join our conversation! The best poster each week wins a gift card to your favorite establishment!**