Big 12 News
Prominent Big 12 Players Use #WeWantToPlay Hashtag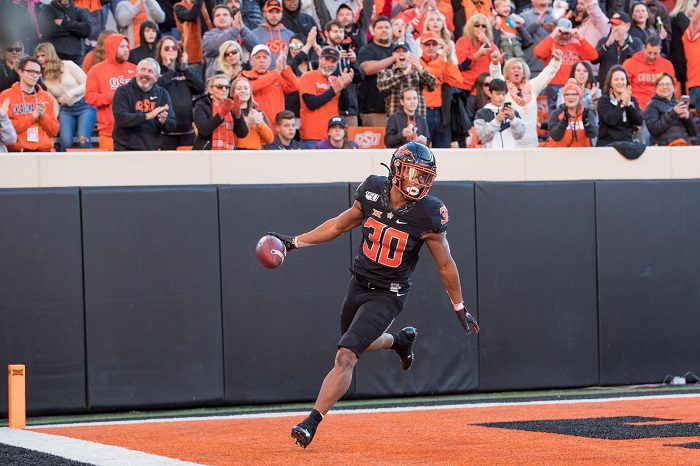 As reports surfaced over the weekend that the college football season was on the brink of being cancelled, many players, including ones in the Big 12, started to speak up and voice the fact that they wanted to play this fall and felt the college campus was actually the safest environment for them to be in.
This was long overdue, as "player empowerment" became a big media talking point in recent weeks. But of course, the media didn't give two rips about covering the thoughts and opinions of those who didn't fit the narrative they wanted to sell to their readers, listeners and viewers.
Oklahoma's expected starting quarterback Spencer Rattler was one of the many Big 12 players to lead the charge on Sunday.
Then there was Baylor QB Charlie Brewer who said he was speaking on behalf of himself and his team.
Also, Oklahoma State running back Chuba Hubbard, who has been very vocal on other social justice-related items this offseason is on board.
Iowa State's Jaquan Bailey jumped in on the action Monday morning.
One of West Virginia's offensive linemen also got in on the action.
Then there was a TCU assistant speaking up as well.
Other notable college football players to embrace the #WeWantToPlay movement include two likely Heisman finalists in Ohio State QB Justin Fields and Clemson QB Trevor Lawrence.
Meantime, Lawrence went even deeper with some excellent analysis in a multi-thread tweet.
This is many ways feels like the "silent majority" finally rising up and making their voices heard. It's long overdue after months of many in the sports media pushing worst-case scenarios and using players at political pawns. It looks like the players have had enough. And boy has it been a refreshing 24 hours.
**Want to win a $25 gift card?  Go sign up here and join our conversation! The best poster each week wins a gift card to your favorite establishment!**