Big 12 News
Kirk Herbstreit: ESPN Hopes to Take College GameDay to Campus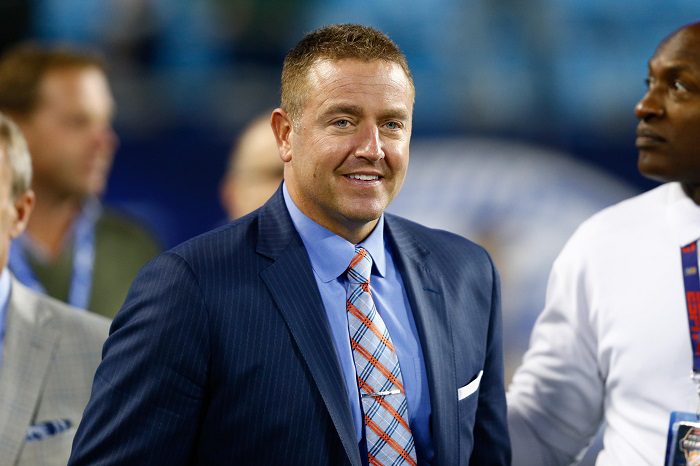 One of the hopes we all have for the upcoming college football season is that while we may not be able to have packed stadiums, we can get as close to a sense of normalcy as possible.
Those plans include stadiums being at least 25% full, which several Big 12 universities have proposed thus far. Also, it would be nice of that included ESPN's College GameDay crew making stops around the country. Or at least Big 12, SEC and ACC country… sorry, not sorry, Big Ten and Pac-12 fans.
Well, ESPN's Kirk Herbstreit was on the radio station 104.5 The Zone in Nashville on Tuesday and was optimistic about the possibility, saying, "I was on a call for this morning. Everything is just tentative, but we really are doing everything we can — or at least our bosses are — to try to give the fans the closest thing that we can give them to what you'd expect from GameDay — which means trying to put it on the road. I don't think they're gonna have fans at GameDay, obviously. I think we're gonna try to have some fun — you see the NBA, some of the virtual stuff. We're talking about Clemson and Florida State, maybe have fans from those schools on monitors going crazy cheering on their team."
Herbstreit added that ESPN is still trying to make it feel like a "tailgate" and that he's proud they're not taking the easy way out of doing a remote show from their respective homes.
Boy this would be welcomed by all college football fans. Also, it would be a chance for the Big 12 to get even more appearances on College GameDay with the Big Ten and Pac-12 not playing.
If any suits at ESPN want some help on picking important Big 12 games, here's a look at the new Big 12 Football schedule for the upcoming season. I am here for any suggestions you need!
**Want to win a $25 gift card?  Go sign up here and join our conversation! The best poster each week wins a gift card to your favorite establishment!**