Big 12 News
Big 12 Announces Football Game Cancellation Protocols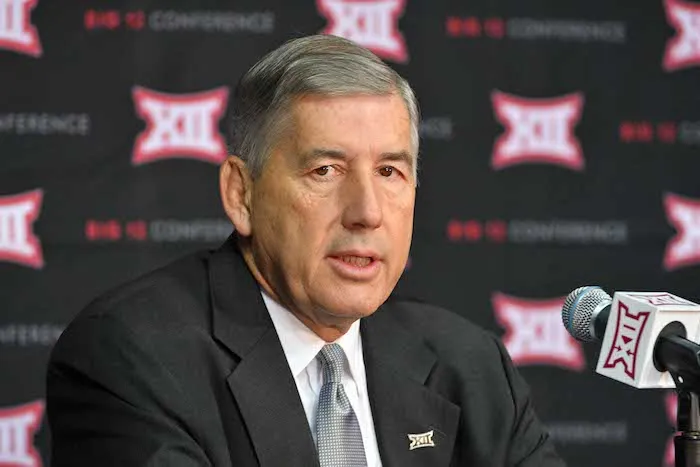 The Big 12 is now one week away from kicking off the football season and on Friday announced plans for how games and rosters need to be handled due to COVID-19.
The Big 12 announced that teams will need to have at least 53 players available for games, plus teams will be required to have at least seven available offensive linemen, four available interior defensive linemen and one quarterback. The 53-player minimum and position minimums include walk-on players as part of the totals.
Now what if a team has 53 players available, but not the allotted number at each position? The team will still have the option to play, but only if they desire. However, if the team chooses not to play, the game will be declared a "no contest" and moved to a later date.
The Big 12 is the first conference to release these kinds of protocols and guidelines as we head into the strangest college football season of our lifetime.
Already, the Big 12 season is not off to an ideal start as the first game of the season between TCU and SMU scheduled for Friday, September 11th has been postponed due to COVID-19 concerns within the TCU football program. The plan is to play the game at a later date.
The rest of the Week 1 Big 12 slate is set to take place on Saturday, September 12th, while conference play begins on Saturday, September 26th.
You can also click here for the rest of the Big 12 schedule for the upcoming 2020 college football season.
**Want to win a $25 gift card? Go sign up here and join our conversation! The best poster each week wins a gift card to your favorite establishment!**