Big 12 News
Iowa State AD Jamie Pollard Says Eliminating Sports is Being Considered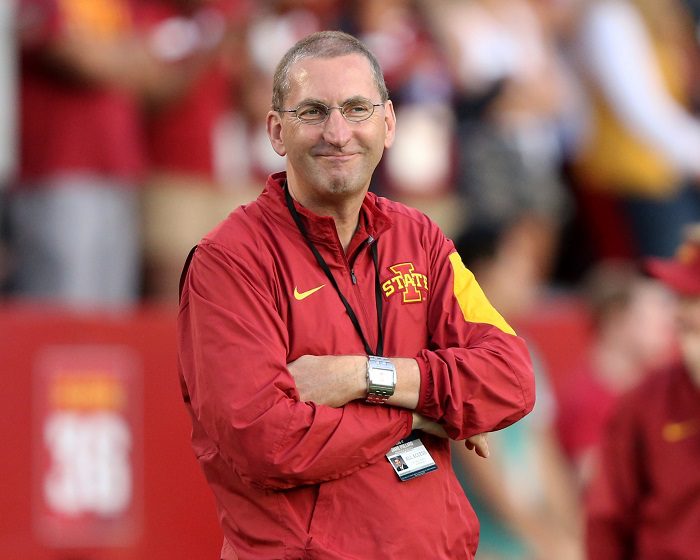 These are tough times for athletic departments across the country. Even though the Big 12 is set to kick off its season next week, the financial toll of the last few months have been incredibly difficult for college athletics.
On Friday, in a letter written to Cyclones fans, Iowa State athletic director Jamie Pollard pointed to some tough decisions ahead for his athletic department, including layoffs and/or additional payroll reductions, eliminating sports and closing C.Y. Stephens' Auditorium.
As to Eliminating Sports, Pollard wrote, "We will begin the process of evaluating what sport(s), if any, could be eliminated to help solve the financial shortfalls. Any decision to drop a sport must take into account Federal Title IX laws. Although dropping a sport(s) will not have a direct impact on the current financial challenges (i.e., current scholarships and employment contracts would need to be honored), future annual savings from the elimination of a sport(s) could help pay the university back for any short-term funding provided to solve this year's budget deficit."
Pollard also said of the layoffs, "Earlier this year, we implemented a 10% pay reduction for athletics department coaches and most department staff. That reduction in pay extends through June 30, 2021. In addition, we suspended all bonuses/incentives for coaches this fiscal year. Those two decisions saved our department nearly $4M. We now need to explore additional pay reductions for our coaches and staff as well as the possibility of layoffs."
Pollard ended the letter saying, "These are difficult times, but it is our reality. We fully recognize these options will spark further emotion in our campus community, fan base and department."
Iowa State is not going to be alone in having to make these very difficult decisions moving forward, but it still is a shame for all involved.
UPDATE: AD Jamie Pollard released another statement on Sunday regarding the C.Y. Stephens Auditorium and say that the economics of COVID-19 are winning, adding that the city of Ames could possibly cover the budget shortfall of $1 million for the auditorium, if it is that big of a hit to the community at large.
Here are his full comments:
**Want to win a $25 gift card? Go sign up here and join our conversation! The best poster each week wins a gift card to your favorite establishment!**