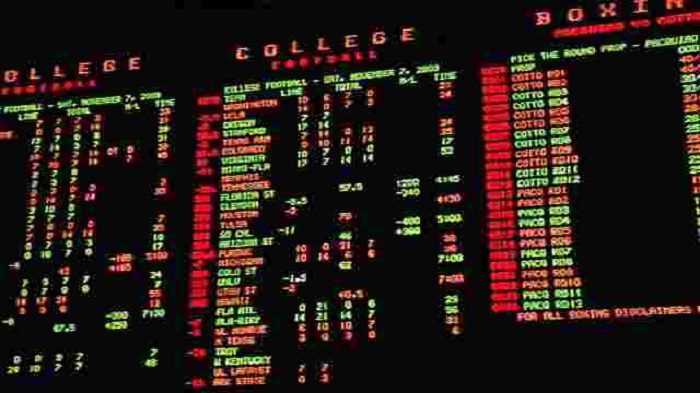 The Big 12 football season is here, which means it's time for our BIG 12 football picks against the spread.
For our bookmaker, we use MyBookie.AG. If you do as well and use the promocode "BIG12" you get a 100% first-time sign-up bonus (meaning when you deposit $100 you get $100 free!).
MyBookie has been a long-time partner for Heartland College Sports and while we never ask much from you, if you are interested in placing some wagers, please use them and our promo code as it keeps us moving in the right direction as well!
Also, if you want to get the inside scoop on all the spreads, sign up for BetQL where you can analyze every bet and find misplaced lines for not just the Big 12, but all of college football and every sport. Their plans start as low as $8.49 per week and once again it helps HCS grow tremendously when you sign up, and you get some great sports betting insights out of it as well!
Iowa State vs. Louisiana
The Cyclones rarely blow out some of these weaker non-conference opponents. Think Northern Iowa last year (29-26), Akron in 2018, etc. I think Matt Campbell likes to keep things close to the vest for his future opponents and tries to keep things vanilla. That's OK, but Louisiana is actually a pretty darn solid team and a contender to win the Sun Belt with an explosive offense led by QB Levi Lewis. Iowa State wins but it's closer than some expect.
The Pick: Louisiana +11.5
Kansas State vs. Arkansas State
This is another team that should not be overlooked. This game will be closer than it would be under normal circumstances. Arkansas State already has a game under its belt, while returning 13 starters and eight All-Sun Belt selections from a year ago, while K-State is playing its first game action in a chaotic offseason that saw the O-line turn over with no spring camp and a fall camp that was stop-and-go due to positive COVID tests. But ultimately Kansas State's talent will prevail to move Kansas State to 1-0 to start the season.
The Pick: Arkansas State +13
Texas vs. UTEP
The Longhorns will have no problem in this game, the question is can they cover the huge margin? The Longhorns have had some trouble in season openers in the past, albeit the competition has not been as bad as UTEP. But, they've got two new coordinators who will be trying to impress in the season opener and I think this one gets out of hand in favor of Texas who will have something to prove coming off a mediocre season with lots of new, motivated people on the sidelines.
The Pick: Texas -43
Kansas vs. Coastal Carolina
The Jayhawks don't know who the quarterback is going to be and outside of Pooka Williams there is not a ton to be excited about going into this season (at least not that we know of yet). Meantime, Coastal is returning a lot of players from last season, which could play a big role in an offseason where teams couldn't practice and prepare as much as normal. The offense returns 10 starters, while the defense brings seven back. Coastal Carolina can absolutely win this game… or at least cover.
The Pick: Coastal Carolina +6.5
Powered by RedCircle