The Heart Beat
The Heart Beat (Sept. 16): Oklahoma State's Underrated Defense, Tech's Bad Defense and Pac-12 Players Beg to Play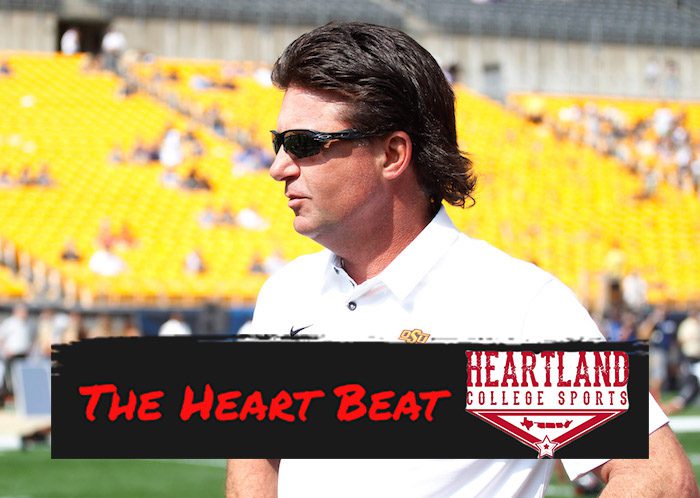 It's time for our links to our favorite bunch of Big 12 content from the previous 24 hours. Think of it as a brunch/lunch links for you to avoid and delay work, plus your boss!
**If there is ever content you'd like us to consider for the following day's Heart Beat, please email me directly: [email protected] or direct message us on Twitter (@Heartland_CS)
Big 12 Football
How can we make sense of the Kansas Jayhawks' disappointing performance, especially on offense, from Saturday night.
Can Oklahoma State's defense be the best defense ever under Mike Gundy?
SI.com's Pat Forde is looking forward to some debuts this weekend, including Oklahoma State RB Chuba Hubbard.
From Chris Williams at Cyclone Fanatic, who discusses his good cop, bad cop and college football musings.
After it's near-loss to Houston Baptist, should we be praying for the Texas Tech Red Raiders secondary?
Our Oklahoma State vs. Tulsa preview and prediction is up! Plus our Baylor vs. Houston preview and prediction!
Non-Big 12 Content
One week after smoking Kansas State, Arkansas State has had to delay its game against Central Arkansas due to COVID-19.
Here is a look at the other Power 5 Conference playing this week, the ACC schedule and information.
USC football players are begging California's Governor to let them play football.
Is anyone watching the NBA Playoffs? If so, I guess the LA Clippers collapsed in the Western Conference semifinals.
**If there is ever content you'd like us to consider for the following day's Heart Beat, please email me directly: [email protected] or direct message us on Twitter (@Heartland_CS)