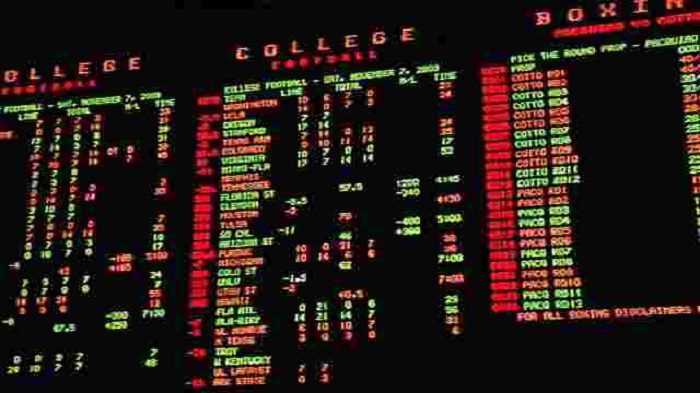 The Big 12 football season is here, which means it's time for our BIG 12 football picks against the spread.
For our bookmaker, we use MyBookie.AG. If you do as well and use the promocode "BIG12" you get a 100% first-time sign-up bonus (meaning when you deposit $100 you get $100 free!).
MyBookie has been a long-time partner for Heartland College Sports and while we never ask much from you, if you are interested in placing some wagers, please use them and our promo code as it keeps us moving in the right direction as well!
Also, if you want to get the inside scoop on all the spreads, sign up for BetQL where you can analyze every bet and find misplaced lines for not just the Big 12, but all of college football and every sport. Their plans start as low as $8.49 per week and once again it helps HCS grow tremendously when you sign up, and you get some great sports betting insights out of it as well!
Last week our picks went 4-0, so let's get to it!
Oklahoma State vs. Tulsa
This all comes down to motivation and preparation for Oklahoma State. They are clearly the better team, but Tulsa isn't a pushover team. They have a ton of returning talent, as does Oklahoma State, and the strangeness of empty stadiums and the weird offseason will play a role. Tulsa needs to control the ball on the ground as its best defense will be a good offense and they can do that with the second-most career rushing yards returning in college football behind Clemson. Oklahoma State will win this game easily, but Mike Gundy is going to ease his guys into the season, the starters won't play a ton, and Tulsa will get a cover.
The Pick: Tulsa +23.5
Baylor vs. Houston
Is everyone overlooking Baylor? Yes, they are. The money is going 50/50 on both teams in this game, which shows a lot of disrespect for the Bears. Houston had a mess of a season in 2019, going 4-8, while Baylor reached a Big 12 title. The Bears are missing a lot on defense, but there are some overlooked players like LB William Bradley-King. Dave Aranda will be very motivated to prove he's the man for the job and the Bears will win convincingly.
The Pick: Baylor -3.5