The Heart Beat
The Heart Beat (Sept. 21): Oklahoma State Licking Wounds, Previewing Week 3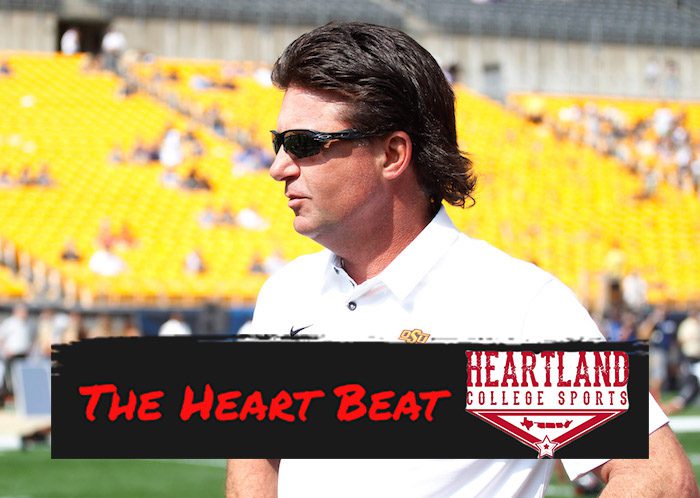 It's time for our links to our favorite bunch of Big 12 content from the previous 24 hours. Think of it as a brunch/lunch links for you to avoid and delay work, plus your boss!
**If there is ever content you'd like us to consider for the following day's Heart Beat, please email me directly: [email protected] or direct message us on Twitter (@Heartland_CS)
Big 12 Football
After Oklahoma State barely came back to beat Tulsa, here are ten thoughts on the game from Pistols Firing Blog.
As Berry Tramel writes for The Oklahoman, this was the only way for OSU's football season to begin, with a strong defense, right?
After Baylor's game vs. Houston was postponed due to COVID-19, there is still no guarantee the Kansas vs. Baylor game will be played this weekend.
Is Kansas State ready to see even more freshmen production in 2020?
Here's how the Texas Longhorns defensive tackles plan to improve their production this season.
An interesting piece from WVU's The Smoking Musket on how they feel about an early bye week for the Mountaineers.
Non-Big 12 Content
Here are new bowl projections, with the Big Ten coming back, from CBS Sports.
So Deion Sanders is going to be a college football coach.
Several Division I athletic directors have pledged to hire from a more diversified pool of applicants.
**If there is ever content you'd like us to consider for the following day's Heart Beat, please email me directly: [email protected] or direct message us on Twitter (@Heartland_CS)