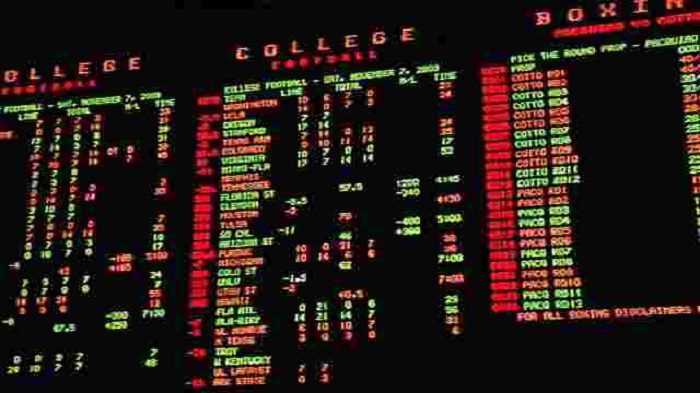 The Big 12 football season is here, which means it's time for our BIG 12 football picks against the spread.
For our bookmaker, we use MyBookie.AG. If you do as well and use the promocode "BIG12" you get a 100% first-time sign-up bonus (meaning when you deposit $100 you get $100 free!).
MyBookie has been a long-time partner for Heartland College Sports and while we never ask much from you, if you are interested in placing some wagers, please use them and our promo code as it keeps us moving in the right direction as well!
Also, if you want to get the inside scoop on all the spreads, sign up for BetQL where you can analyze every bet and find misplaced lines for not just the Big 12, but all of college football and every sport. Their plans start as low as $8.49 per week and once again it helps HCS grow tremendously when you sign up, and you get some great sports betting insights out of it as well!
The Sooners host the Wildcats, who they lost to in one of the biggest upsets of the 2019 Big 12 season. There's no doubt that Oklahoma is the better team and is looking for revenge, but four touchdowns is too much for my blood. K-State still has a solid defense that even if it gives up 40+ to Oklahoma, which many teams do, it will have enough on offense to cover this four touchdown spread.
The Pick: Kansas State +28
The Cyclones have likely had a brutal two weeks of practice after losing to Louisiana in Week 1, while TCU hasn't seen the field. Iowa State will have had time to work out its kinks, and Brock Purdy's favorite target, Charlie Kolar, is expected back in the line up at tight end. TCU has an awesome secondary, so Kolar's presence in the seams of the defense will be that much more vital. Also, TCU's QB situation concerns me, along with it's offensive line against Iowa State's really good D-line. I am going to roll with Iowa State to cover in a low scoring game.
The Pick: Iowa State -2.5
The Pokes certainly didn't look good in Week 1 against Tulsa and the QB spot remains an unknown after Spencer Sanders' injury. This game will come down to West Virginia's defensive line against Oklahoma State's offense line. That match up concerns me for the Cowboys. I believe in Oklahoma State to pull off the win and make improvements from Week 1, but this one won't come as easy as we might've expected in August.
The Pick: West Virginia +7 (buying 1/2 point)
Texas Tech nearly lost to an FCS team and then its star running back got arrested this past week (although he is playing). Tom Herman and the Lognhorns are out to prove something this season and I think they'll have no problem laying it on the Red Raiders who have a lot of transfers in key spots who did not look ready two weeks ago. Texas Tech also gave up 572 passing yards to Houston Baptist. Think Sam Ehlinger is licking his chops much?
The Pick: Texas -17.5
The Bears have had their first two games of the season cancelled and are chomping at the bit to get on the field with new head coach Dave Aranda. I'm coming around on the idea we've been overlooking the Bears this offseason, while I saw KU first hand losing to Coastal Carolina 28-0 two weeks ago. Les Miles is doing the rebuild the right way with high school recruits, but this season could get very ugly very quickly for the Jayhawks. Baylor works out its frustrations of two-straight cancelled games on KU and rolls.
The Pick: Baylor -17.5
Powered by RedCircle