Big 12 News
BYU AD Admits He Attempted Scheduling With Big 12 For 2020 Season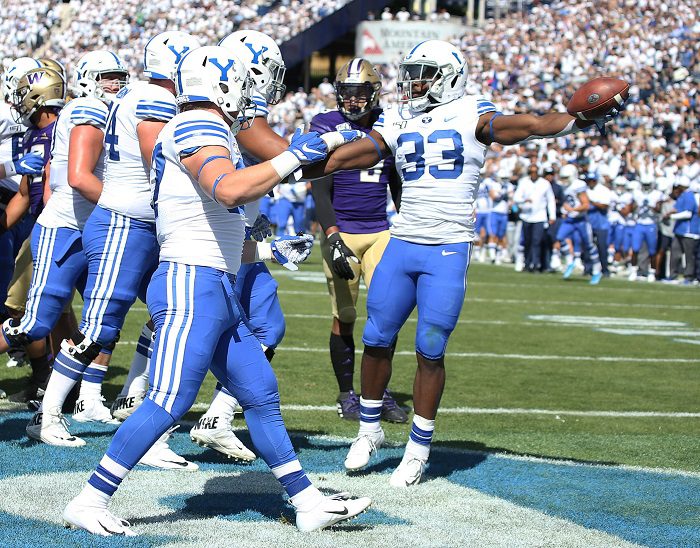 When the college football world was upended this summer and conferences were cancelling left and right, the independent BYU Cougars were one of those programs who found themselves in a very difficult situation.
When the Big Ten and Pac-12 cancelled their seasons, BYU lost five games against Utah, Stanford, Michigan State Arizona State and Minnesota.
Could the Big 12 be a fit for BYU? We floated that idea out to both sides back in July.
Well this week, BYU AD Tom Holmoe said he did approach other leagues about possibly joining one of them for one season as part of a mutually beneficial scheduling arrangement, but admitted they didn't go very far.
"There were discussions that I offered up. We didn't really get very much of a response on that," Holmoe said. "Obviously, Cougar Nation sees that Notre Dame has a scheduling arrangement with the ACC. That's Notre Dame football, an incredible, strong brand that they could go to any conference in the country. BYU, for various reasons, is a different situation. But I asked. I floated it and I gave them the scenarios. They were super respectful. It's really, really difficult to do that. It's easy conceptually but there are so many parameters and so many issues that come into play. It wasn't very realistic but we gave it a shot."
This is what I imagined happened. Conversations were had, but the logistics were too difficult to make it work.
It also appears as if the Big 12 was more interested in having an easy opponent on its schedule to start the season, but as we saw the last couple of weeks, that did not exactly work out in the Big 12's favor.
**Want to win a $25 gift card?  Go sign up here and join our conversation! The best poster each week wins a gift card to your favorite establishment!**