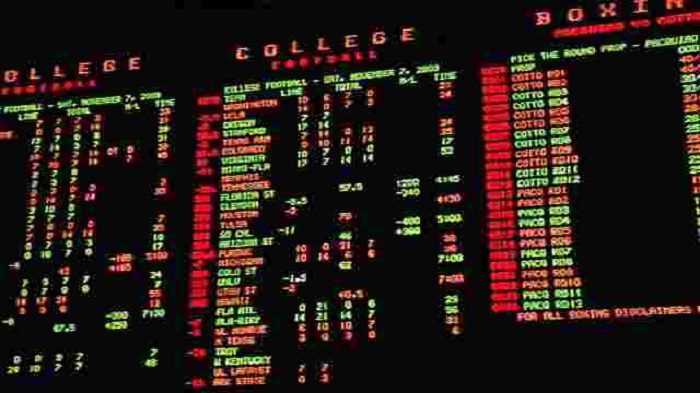 The Big 12 football season is here, which means it's time for our BIG 12 football picks against the spread. Our picks went 4-1 against the spread last week and are 12-3 for the season! So let's go!
For our bookmaker, we use MyBookie.AG. If you do as well and use the promocode "BIG12" you get a 100% first-time sign-up bonus (meaning when you deposit $100 you get $100 free!).
MyBookie has been a long-time partner for Heartland College Sports and while we never ask much from you, if you are interested in placing some wagers, please use them and our promo code as it keeps us moving in the right direction as well!
Also, if you want to get the inside scoop on all the spreads, sign up for BetQL where you can analyze every bet and find misplaced lines for not just the Big 12, but all of college football and every sport. Their plans start as low as $8.49 per week and once again it helps HCS grow tremendously when you sign up, and you get some great sports betting insights out of it as well!
Texas vs. Oklahoma
The Sooners and Longhorns meet in the Red River Rivalry this week. This game is a toss up in Vegas and it's a toss up in my eyes. Both teams have underwhelmed so far this season and this game is basically an elimination game for the Big 12 Championship Game? Who saw that coming? But hey, it's 2020.
That being said, I believe Rattler is getting more comfortable, Lincoln Riley continues to put him in a position to put up numbers and win, and if the players around Rattler made a couple of plays last week, OU walks out of Ames with a win. Meantime, Texas is still working through two new coordinators, should be 0-2 in Big 12 play right now, and it's not clear to me Tom Herman has his guys' ears.
Also, UT needs to rattle Spencer Rattler. But they haven't been able to get to the QB this fall, with just three sacks in three games, which is the second fewest in the Big 12 Conference so far this season.
And history, is on OU's side. Since 2000, Oklahoma has lost its game immediately prior to the Red River contest just three times, but beat the Longhorns on all three occasions (28-21 in 2007, 31-26 in 2014 and 29-24 in 2017).
So I'm rolling with OU in a three-point win.
The Pick: Oklahoma -2.5
Iowa State vs. Texas Tech
The Cyclones welcome in the Red Raiders this weekend as these two teams are heading in different directions.
The Cyclones are the better team right now. But Tech, even with its issues at QB, loses, loses close games. In Matt Wells' tenure, Texas Tech is 5-10, but seven of those ten losses have been by 10 points or less. Iowa State might find itself in a bit of a hangover situation, while Tech's wide receivers will give themselves opportunities against an ISU secondary that isn't as strong as its been in recent seasons.
Also, Iowa State's defense has thrived on its defensive line with 11 sacks in three games. But TTU has done well at not allowing sacks, allowing just one in three games. So Tech's strengths on both sides play to ISU's weaknesses on both sdies.
But in the end, Iowa State's running game, tight ends and defense do enough to give the Cyclones a comfortable win, however, Tech can and will cover this big spread.
The Pick: Texas Tech +13 (buy 1/2 point)
TCU vs. Kansas State
I realize there is uncertainty at the quarterback position for the Wildcats, but still, this is an insulting spread for the 2-0 (in Big 12 play) Kansas State program.
TCU, coming off a win over Texas, hosts the Wildcats on Saturday in a game that is very underrated on the national college football schedule this weekend.
Kansas State is 8-3 against the spread in their last 11 games. Chris Klieman's teams get NO respect. K-State is 5-1 against the spread in their last six games on the road.
The Wildcats have a young team, but the home field advantage is not like it normally is, and that should not be overlooked in this game. Also, K-State is also protecting the QB, giving up 4 sacks in three games, and TCU is not getting to the QB, dead last in the Big 12 with two sacks in two games. Lastly, the Wildcats are +7 in turnover margin and have not lost a single turnover margin this season. That plays a big role as they will cover this spread.
The Pick: Kansas State +8.5
**Want to win a $25 gift card? Go sign up here and join our conversation! The best poster each week wins a gift card to your favorite establishment!**