The Heart Beat
The Heart Beat (Oct. 9): Red River Importance, Baylor COVID Concerns, Plus Gundy and Playoff Questions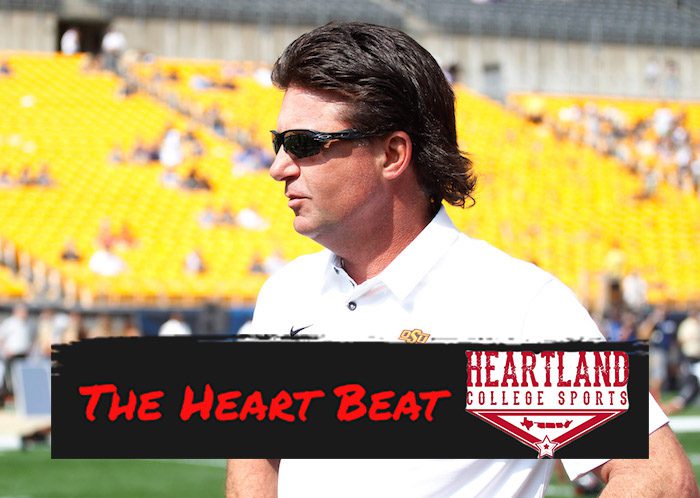 It's time for our links to our favorite bunch of Big 12 content from the previous 24 hours. Think of it as a brunch/lunch links for you to avoid and delay work, plus your boss!
**If there is ever content you'd like us to consider for the following day's Heart Beat, please email me directly: [email protected] or direct message us on Twitter (@Heartland_CS)
Big 12 Content
The 2020 Red River Rivalry may look different, but it's no less important for both teams this weekend.
At WideRightNattyLight, the Iowa State site is making sure Cyclones fans keep an eye on one key player for the Texas Tech Red Raiders.
Here are some over/under questions ahead of the Iowa State vs. Texas Tech preview.
Baylor AD Mack Rhoades discussed Thursday's announcement to pause football activities due to COVID-19 concerns.
How is Oklahoma State handling the uncertainty surrounding surrounding next week's Kansas game following the positive COVID test for KU head coach Les Miles.
Also in Stillwater, Mike Gundy is already having to answer questions on the College Football Playoff.
Expect to see more of the young TCU running backs this weekend against Kansas State.
GoPowercat goes behind enemy lines to take a look at their match up against TCU this weekend.
Non-Big 12 Content
CBS Sports picks the best games heading into this weekend.
ESPN tries to figure out what is wrong at Texas and Texas A&M and what can be done about it.
Here's how Lane Kiffin helped Nick Saban modernize his offense at Alabama.
**If there is ever content you'd like us to consider for the following day's Heart Beat, please email me directly: [email protected] or direct message us on Twitter (@Heartland_CS)