Baylor Bears
Baylor Announces 28 Active Cases of COVID-19 on Football Team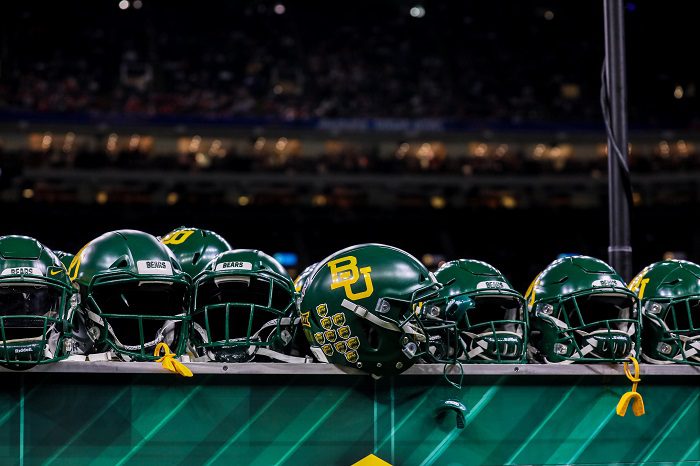 One day after it was announced that Oklahoma State vs. Baylor was not going to be taking place this weekend due to active COVID-19 cases within the Baylor program, we got an idea of just how many cases BU is dealing with.
According to David Smoak of SicEm365, Baylor has 28 football players with active COVID-19 cases.
Smoak added that their are several cases on the staff as well.
Rhoades went on to say that, "there isn't one particular, specific incident that we've able to narrow the outbreak down to. We suspect that we had a false negative and someone infected was on the plane. Perhaps the locker room."
This now puts into question what the future of the Baylor football season is. The Bears are next scheduled to take on Texas on October 24th, but with the amount of cases the Bears are dealing with, it's fair to say that game could be in jeopardy.
No team has been hit harder in the Big 12 by COVID-19 than Baylor. The season opener against Louisiana Tech was cancelled due to COVID-19 issues with Tech. Then, Baylor scheduled Houston for September 19th, and that game was postponed due to COVID-19 and contract tracing issues for the Bears.
It may come to the point where we will have to wonder if Baylor will need to forfeit games if it can't play. The flex date of December 12th, which moved the Big 12 Championship Game to December 19th, has been filled by the Oklahoma State match up.
Regardless, this is no longer just a Baylor issue. It's a Big 12 issue.
**Want to win a $25 gift card?  Go sign up here and join our conversation! The best poster each week wins a gift card to your favorite establishment!**