The Heart Beat
The Heart Beat (Oct. 15): Emerging Big 12 Favorites, Les Miles Upbeat Post-COVID and More!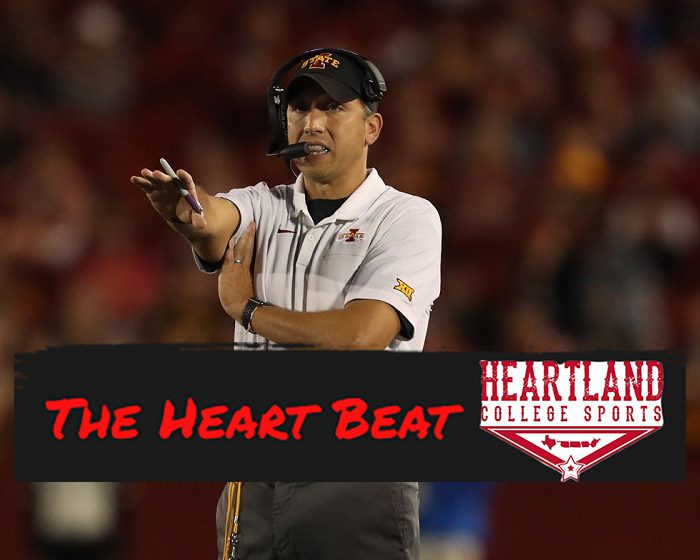 It's time for our links to our favorite bunch of Big 12 content from the previous 24 hours. Think of it as a brunch/lunch links for you to avoid and delay work, plus your boss!
**If there is ever content you'd like us to consider for the following day's Heart Beat, please email me directly: [email protected] or direct message us on Twitter (@Heartland_CS)
Big 12 Content
Could a favorite be emerging in the Big 12 after another round of games?
Despite adversity, how is Iowa State's defense remaining so strong and stingy?
Oklahoma Sooners Football: Case studies in game management.
Les Miles is upbeat after getting through COVID-19 and plans to coach this weekend vs. WVU.
One of the toughest things to do right now… predict the rest of the Texas Longhorns season.
What's being said around the college football world about Tom Herman's job thus far at Texas?
Non-Big 12 Content
Can the Power 5 break away from the NCAA but keep the NCAA Tournament?
Peyton Manning's nephew is the next QB phenom.
Why is the SEC having a big COVID problem right now?
**If there is ever content you'd like us to consider for the following day's Heart Beat, please email me directly: [email protected] or direct message us on Twitter (@Heartland_CS)