Big 12 News
AP Poll: Oklahoma State, Iowa State, Kansas State All Move Up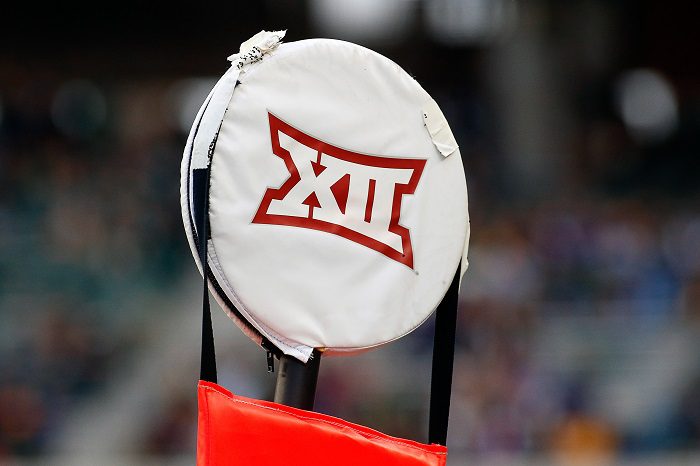 This week's AP Poll saw mostly idle teams across the Big 12, minus West Virginia and Kansas, who played Saturday in Morgantown. Oklahoma State and Baylor were scheduled to play, but the game was postponed to December 12th due to COVID-19 issues with the Bears.
So while it was a quiet weekend for the conference, the Big 12 did see its three ranked teams move up in the AP Pol this week, led by the Oklahoma State Cowboys, who are now ranked at No. 6 in the country, up one spot from last week. Then, it's the Iowa State Cyclones, up three places to No. 17 in the AP Poll this week. Then, there are the Kansas State Wildcats who slide up two spots to No. 20 in this week's AP Poll.
These are the last three teams in who are 3-0 in Big 12 play so far this season.
AP Poll Top 25 (Week 7)
1. Clemson (54)
2. Alabama (8)
3. Notre Dame
4. Georgia
5. Ohio State
6. Oklahoma State
7. Texas A&M
8. Penn State
9. Cincinnati
10. Florida
11. Miami
12. BYU
13. Oregon
14. North Carolina
15. Wisconsin
16. SMU
17. Iowa State
18. Michigan
19. Virginia Tech
20. Kansas State
21. Minnesota
22. Marshall
23. NC State
24. USC
25. Coastal Carolina
The Oklahoma Sooners were two spots out from being ranked after receiving 74 votes from AP voters. Meantime, West Virginia is inching closer towards the Top 25, receiving 57 votes, while the Texas Longhorns still received one vote.
The Big 12 is back to a full slate of games this weekend on October 24th.
**Want to win a $20 gift card? Go sign up here and join our conversation! The best poster each week wins a gift card to your favorite establishment!**