The Heart Beat
The Heart Beat (Oct. 19): Oklahoma State CFB Playoff Predictions, Texas' Running Game and More!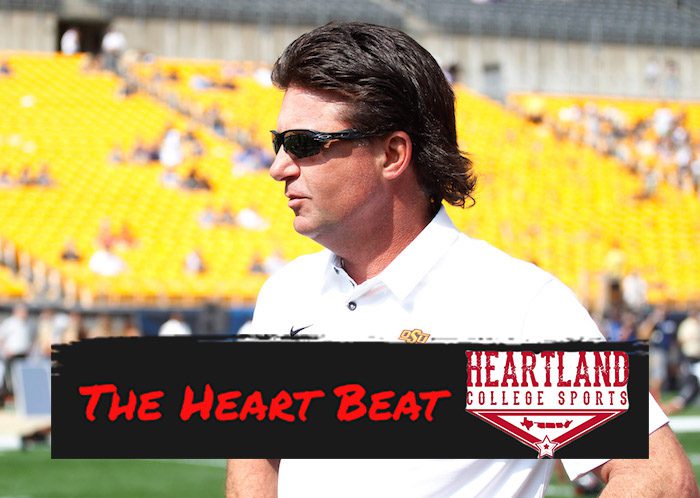 It's time for our links to our favorite bunch of Big 12 content from the previous 24 hours. Think of it as a brunch/lunch links for you to avoid and delay work, plus your boss!
**If there is ever content you'd like us to consider for the following day's Heart Beat, please email me directly: [email protected] or direct message us on Twitter (@Heartland_CS)
Big 12 Content
ESPN.com is making its updated College Football Playoff picks, with Oklahoma State getting one vote.
Some harsh realities are starting to surface for the Kansas Jayhawks football program.
He may not have been one of the typical sexy, five-star OU football recruits, but Drake Stoops was always going to find his way on the field with the Sooners.
Texas QB Sam Ehlinger remains the best cure for the Lognhorns' struggling running game.
WVU's Akheem Mesidor is the 247Sports true freshman of the week.
The Iowa State Cyclones just landed one of the top kickers in the country in the Class of 2021.
Non-Big 12 Content
Purdue head coach Jeff Brohm has tested positive for COVID-19.
Here are new bowl projections from CBS Sports for all of college football.
In the new Sports Illustrated Top 10, it's Alabama, Clemson and the rest.
Bleacher Report highlights Week 7 winners and losers from across college football.
**If there is ever content you'd like us to consider for the following day's Heart Beat, please email me directly: [email protected] or direct message us on Twitter (@Heartland_CS)