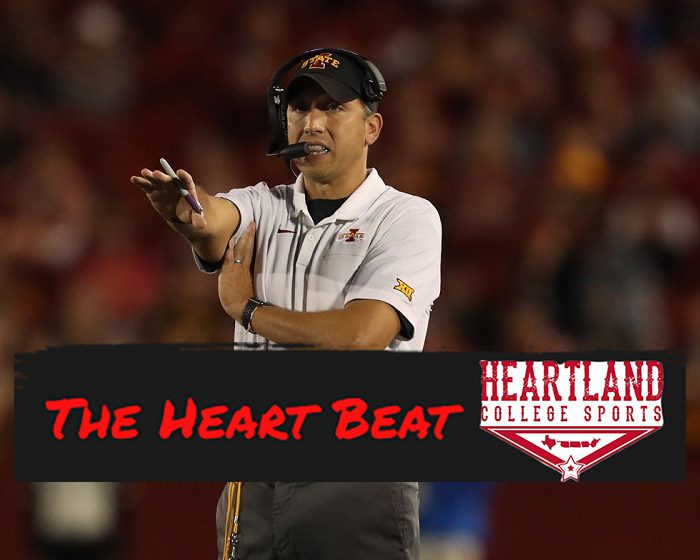 It's time for our links to our favorite bunch of Big 12 content from the previous 24 hours. Think of it as a brunch/lunch links for you to avoid and delay work, plus your boss!
**If there is ever content you'd like us to consider for the following day's Heart Beat, please email me directly: [email protected] or direct message us on Twitter (@Heartland_CS)
Big 12 Content
The Baylor Bears understand the challenges of facing this Texas Longhorns team.
The CycloneFanatic staff picks this weekend's big game against the Oklahoma State Cowboys.
On the other side — the staff at Pistols Firing Blog predicted this weekend's match up as well.
What are the keys to Kansas State winning this week against KU? GoPowercat analyzes that and more!
Once again, the Sooners have a match up nightmare at tight end that opponents continue to struggle with.
Here is the Texas Tech vs. West Virginia preview from Staking the Plains.
Who are the OU players and faces TCU needs to keep an eye on going into this weekend's game.
Non-Big 12 Content
Here are the college football games CBS Sports thinks you should watch this weekend.
USC has banned a wide receiver due to a fraud probe.
Who are the three men who helped keep the college football season alive?
**If there is ever content you'd like us to consider for the following day's Heart Beat, please email me directly: [email protected] or direct message us on Twitter (@Heartland_CS)