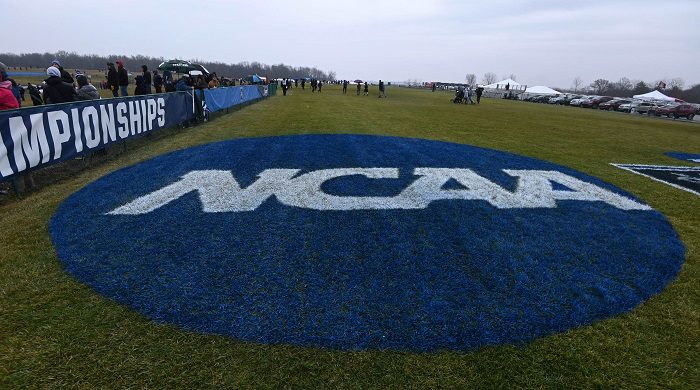 It's time for the NCAA, to grow up and become the adult in the room. Over the years, the NCAA has been rightly one of the most heavily scrutinized organization in the sports world. They continue to profit on the backs of amateur athletes, while restricting their rights in order to allow them to showcase their skills, all while being labeled a non-profit organization, giving them tax exemption status. The NCAA has done little good for athletes, or the schools to which they are appointed to represent, and of course we know their long history of giving the athletes a short end of the stick.
The NCAA was far from competent when it comes to leadership pertaining to playing sports during the COVID-19 pandemic. They went ahead and said all players will not lose a year of eligibility, but was not a leader in the room when it came to testing, or other protocols for schools, nor did they take a stance on the "play" or "not play" controversy. They left the universities they are in existence to represent to figure it out among themselves.
It was and remains an absolute joke.
The NCAA has leveled programs because players traded their own property for tattoos (Ohio State). They took wins away from Notre Dame for an academic violation, which was an isolated situation, while doing absolutely nothing to UNC for decades of academic fraud. The NCAA does all these things to schools, and amateur athletes while not allowing them to make money off their name, image and likeness. Fortunately, this is changing, and unfortunately it's changing because of the movements of our government having to waste time and resources passing legislation forcing their hand.
For decades, the organization has issued uneven punishments, been hypocritical and inconsistent, while also showing overwhelming incompetence that makes you wonder how such an organization could possibly exist. The NCAA has also failed to move forward with the times. Of course, they've been sued and one of the major victories against the NCAA was the 1984 Oklahoma Board of Regents vs NCAA. This changed college football forever as the schools would be able to negotiate their own TV rights.
While TV rights have been won, and soon more player freedoms such as the one-time free transfer rule, and the ability to profit off their likeness is coming, there is one more major policy that needs changed: The NCAA drug policy.
Oklahoma's head coach Lincoln Riley has accurately described it as "archaic". Its not often one-size-fits-all policies are a success, but this one takes things to an extreme. I take no exception with the NCAA's harsh penalties for those who used performance enhancing drugs. This penalty is a loss of a calendar year of eligibility. However, its policy pertaining to cannabis is both foolish and inconsistent. The NFL and Major league Baseball, along with other professional sports, have done away with penalties pertaining to cannabis, as has the Ivy League.
The penalty from the NCAA is 50% of the athletic competitions for that year, meaning a football player who tests hot on an NCAA administered test would miss six football games. What's weird about this is the NCAA only cares if this happens on one of their tests. They don't care to regulate individuals who are arrested for having it in their possession (see Jordan Love last season), nor do they bother if the athlete tests for it on university tests.
In addition, they have medical exemptions for several banned substances including drugs like steroids, but do not have this exception for pot. While I am all for holding players accountable, the NCAA needs to eliminate penalties for marijuana, leaving punishments up to the individual programs and universities. And while were at it, with two games having been taken from this season due to Covid-19; Oklahoma had better be able to suit up Trejan Bridges, Rhamondre Stevenson and Ronnie Perkins for their contest against TCU this weekend. After all, 50% of 10 is 5. These players have already been severely punished having already missed a College Football Playoff game last year against LSU.
If the NCAA has any kind of integrity, not only will they lift the suspension a week early for this trio, but they will also change their policy moving forward. We may not all agree with the action of recreational use of marijuana, but with that being said, it's 2020. Get with the times.
**Want to win a $20 gift card? Go sign up here and join our conversation! The best poster each week wins a gift card to your favorite establishment!**