The Heart Beat
The Heart Beat (Oct. 28): Oklahoma State's Defense, WVU Fans and Previews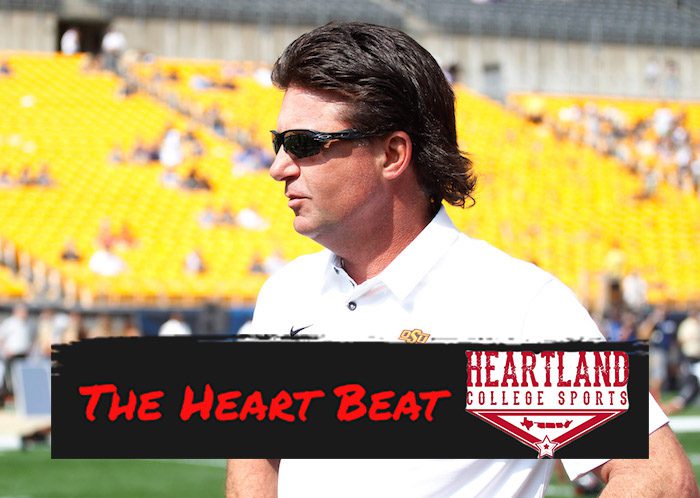 It's time for our links to our favorite bunch of Big 12 content from the previous 24 hours. Think of it as a brunch/lunch links for you to avoid and delay work, plus your boss!
**If there is ever content you'd like us to consider for the following day's Heart Beat, please email me directly: [email protected] or direct message us on Twitter (@Heartland_CS)
Big 12 Content
When or can Iowa State finally break through the Big 12 following the Oklahoma State loss?
Speaking of Iowa State, takeaways are fueling the defense moving forward.
The SicEm365 crew does it's "True or False?" segment heading into this weekend's match up with TCU.
Let's take a look at an Oklahoma State preview from the guys at Inside Texas.
In Stillwater, Oklahoma State's defense is lights out, and here's a surprising name you should all know.
For WVU to beat Kansas State, head coach Neal Brown knows he needs his fan base to show up in a big way on Saturday.
Should Texas Tech stop returning kickoffs?
Here is some good news for the Kansas Jayhawks on the football side of things.
Non-Big 12 Content
Could Clemson QB Trevor Lawrence actually come return in 2021?
The SEC has hit Lane Kiffin with a fine, but did admit an officiating error.
Wisconsin's QB tested positive for COVID-19, so now he's done for 21 days.
**If there is ever content you'd like us to consider for the following day's Heart Beat, please email me directly: [email protected] or direct message us on Twitter (@Heartland_CS)