The Heart Beat
The Heart Beat (Nov. 12): Gundy and Bedlam, Previews and Cancellations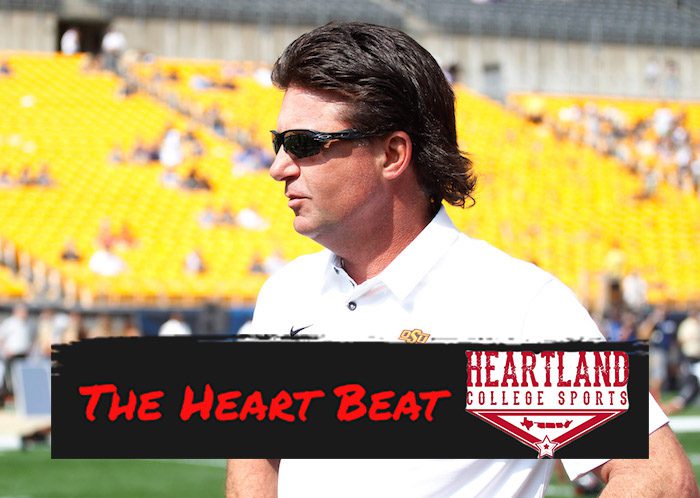 It's time for our links to our favorite bunch of Big 12 content from the previous 24 hours. Think of it as a brunch/lunch links for you to avoid and delay work, plus your boss!
**If there is ever content you'd like us to consider for the following day's Heart Beat, please email me directly: [email protected] or direct message us on Twitter (@Heartland_CS)
Big 12 Content
Here's a statistical preview of this weekend's Baylor match up with Texas Tech.
Let's take a look at Mike Gundy's Bedlam record and history compared to other rivalries.
Here is a spirited roundtable from Viva The Matadors on what is ahead for Texas Tech football.
TCU's Horned Frog Blitz went behind enemy lines with a close look at the West Virginia Mountaineers.
What are some run plays we have yet to see materialize for the West Virginia Mountaineers?
KU football has added its 3rd recruit to the 2022 class.
Non-Big 12 Content
Should the College Football Playoff go to a bubble?
What are the Pac-12's playoff chances?
A Big Ten game has been cancelled due to COVID-19.
What are some of the best bets in college football this week?
**If there is ever content you'd like us to consider for the following day's Heart Beat, please email me directly: [email protected] or direct message us on Twitter (@Heartland_CS)