Big 12 News
Matthew McConaughey Says He'd Consider Running for Texas Governor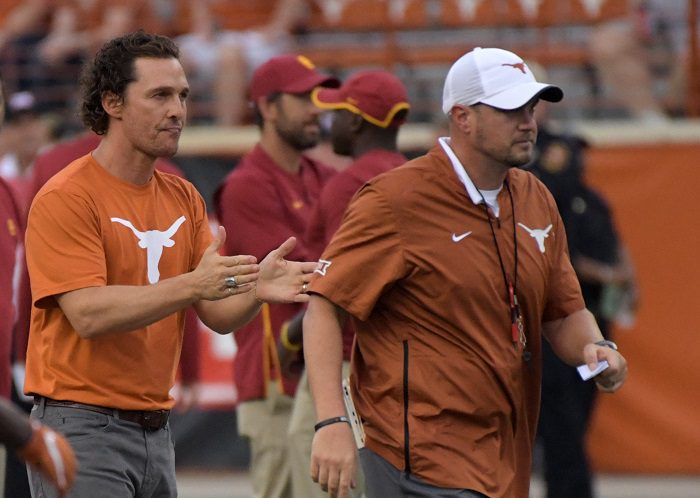 Texas booster and movie star Matthew McConaughey says he'd consider trading acting and being a Longhorns super fan for politics by running for governor of Texas.
"I don't know. I mean, that wouldn't be up to me. It would be up to the people more than it would me," the "True Detective" star said Tuesday on "The Hugh Hewitt Show" when asked about the prospect of making a gubernatorial run.
"I would say this: Look, politics seems to be a broken business to me right now. And when politics redefines its purpose, I could be a hell of a lot more interested."
"I want to get behind personal values to rebind our social contracts with each other as Americans, as people again," McConaughey told Hewitt, while adding the country doesn't trust each other.
Current Texas Gov. Greg Abbott (R) is up for reelection in 2022, so McConaughey has some time, but not a ton of time if he's serious about this. Oh and he has a little bit more time to think about it after Texas' game against Kansas was postponed this weekend due to COVID-19.
He went on to say, "I'm all for the individual, and I think it's for — to make collective change that the individual needs to look in the mirror and say, 'How can I be a little bit better today?'"
He also briefly touched on Presidential politics, saying, "Coming out of the election right now, we've got to stabilize. This country's got to stabilize first before we start to say, OK, here's how we're marching out of this together, forward."
**Want to win a $20 gift card?  Go sign up here and join our conversation! The best poster each week wins a gift card to your favorite establishment!**