Uncategorized
The Impact of College Sports Success on the Quantity and Quality of Student Applications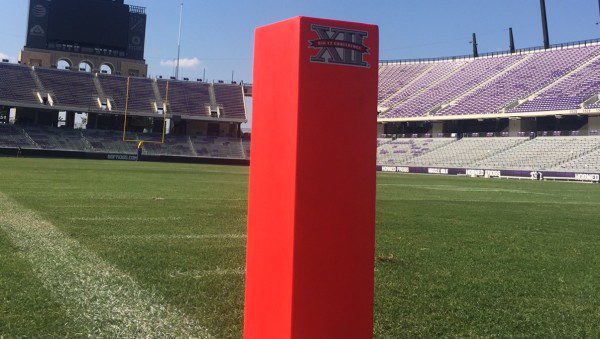 Athletics can be easily used to affect the reputation of any school and promote its higher rank. In its turn, the reputation of a college influences the choice of the enroller. College sports success may feature student application decisions. The school that has an outstanding year in any kind of sport receives significantly more applications for the next term. For instance, since Nick Saban brought Alabama into the times of football dominance, there has been a surge in the school's application numbers. Besides, small colleges can benefit from the national exposure given them by a successful sports team. According to Douglas J. Chung, once a university goes from good to great on a field or basketball court, undergraduate applications increase dramatically. People working in schools' admissions departments also agree that athletics might light a spark of interest in high school graduates.
Study challenges
Studying at top-rated colleges is not that easy. If a certain school has outstanding sports achievements, the education process becomes even harder. Annual championships, endless pieces of training, lack of free time. Some of the students may feel exhausted and a bit disappointed. The study process might be more challenging than they have expected. No time for writing a college paper, unless they use Edubirdie, which helps to have all the homework done on time. What about other activities? No free time for favorite hobbies and meetings with friends. Only a hardworking and skillful person can handle such challenges. So one should pay attention to this, before choosing the college with the best sports results.

The number of applications
As was mentioned above, potential students are interested in the reputation of a certain college. It plays a huge role and influences their decision a lot. As statistics show, a school that has been invited to the NCAA basketball tournament can expect an increase in the number of SAT scores sent to them. Depending on the results in the championships, the growth ranges from 2% to 11%. The colleges with football teams from a top-20 list can also expect from 2% to 12% more student applications the following year. As you see, the increase is quite dramatic.

No doubt, the reputation of a school successful in sports can serve as a great promotion. Naturally, the great majority of students trust it. Have you ever heard of a "Flutie Effect," named after a Boston College quarterback, Doug Flutie? After he threw a successful 'Hail Mary' pass to beat the University of Miami in 1984, the number of applications to Boston College surged. This was called the greatest and the shortest marketing campaign that lasted only about six seconds. Since then, marketing experts and university deans have acknowledged the power of the Flutie Effect and its ability to attract new talents.

Between 1983 and 1986, the number of applications to Georgetown University multiplied by 45%, following its basketball success, while Northwestern University received 21% more applications after winning the Big Ten Championship. So institutions often benefit from the attention in sports competitions and get spikes in interest following athletic success.

The quality of applications

As was mentioned above, high achievements of college sports teams attract more applicants. Some extra applications include very high SAT scores, which gives schools an opportunity to improve their admission outcomes. They can enroll students that have both outstanding sports and academic results. Therefore, the quality of incoming students improves. For example, at the University of Oregon, an increased number of applications has led to bettering the quality of admitted students. Moreover, it helped to enlarge the diversity.
Benefits
Those enthusiasts who live with the idea of having sports scholarships have all the possibilities to enter the dream university. Their sports abilities can help to start a college education. In case one has enough accomplishments to become a member of the college varsity team, the chance of acceptance increases by up to 15%. But a scholarship is not the only benefit of doing sports in college. Being an athlete also develops the ability to manage time and improves leadership skills, especially if one is a team captain.
All in all, the impact of sports on a student's college application is enormous as sports success enhances a school's academic reputation, increases the number of applicants, and raises average incoming SAT scores.
Author's Bio
Stella Gary is a professional journalist that specializes in different topics. She also helps students to write college papers. Stella Gary always does the huge work, finding research, exploring statistics, and viewing data. She is a big fan of her job and is proud of the profession she has chosen. Students are always satisfied with the college papers and dissertations she completes for them.