Big 12 News
Oklahoma Leads the Way For Big 12 in First College Football Playoff Rankings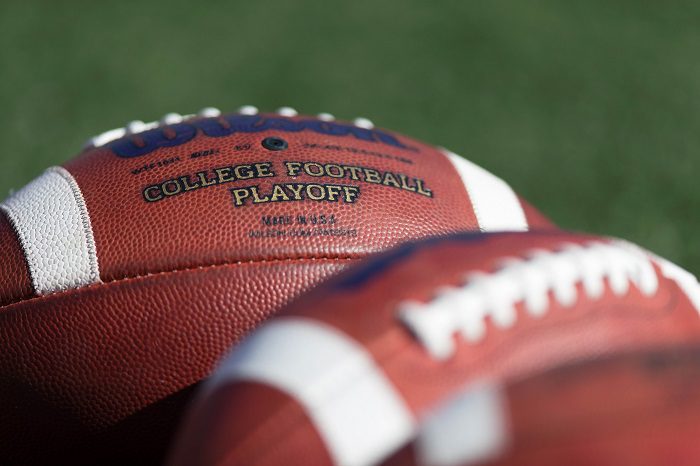 Well, it is that time of the year again people. After weeks and weeks of meaningless AP Top 25 polls, we finally received College Football's first playoff ranking of the 2020 season.
Of course, heading into tonight's rankings, we all knew that there would be no Big 12 team in the top four because each Big 12 team has at least two losses. Most of the conversation surrounding the conference was how many teams would be in the top 25? Would it be three or four? And tonight, the Big 12 was able to get four teams in the top 25.
#11 Oklahoma
#13 Iowa State
#17 Texas
#24 Oklahoma State
It is no surprise that Oklahoma, Iowa State and Texas made the cut. However, some wondered if Oklahoma State would make it in and they did. Oklahoma and Oklahoma State have easy schedules left while Texas and Iowa State will play each other Friday. It is highly likely that the loser of that game will be outside of the top 25 come next week. As for the rest of the rankings, here is the complete list of the playoff committee's top 25.
#1 Alabama
#2 Notre Dame
#3 Ohio State
#4 Clemson
#5 Texas A&M
#6 Florida
#7 Cincinnati
#8 Northwestern
#9 Georgia
#10 Miami
#11 Oklahoma
#12 Indiana
#13 Iowa State
#14 BYU
#15 Oregon
#16 Wisconsin
#17 Texas
#18 USC
#19 North Carolina
#20 Coastal Carolina
#21 Marshall
#22 Auburn
#23 Oklahoma State
#24 Iowa
#25 Tulsa