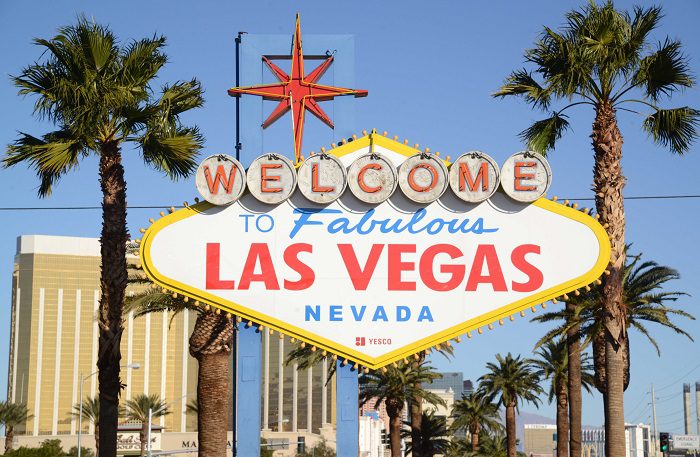 The last basketball game played in the Big 12 was exactly 259 days ago, when Oklahoma State finished off Iowa State in a thriller, followed by Kansas State upsetting TCU in the first round of the Big 12 Tournament. We did not get to crown a champion last year; no NCAA tournament or NIT leaving a lot of basketball fans unfulfilled, including myself. There have been many challenges this year and for a while it seemed that the 2020-21 college basketball was in jeopardy due to the continuing problem known as COVID-19. But, thankfully, we have all day college basketball starting early in the morning and continuing late into the night.
I am one of the biggest (if not the biggest) college basketball fans you will meet. If I had to choose, I would rather have college hoops and no other sports than every other sport and no college basketball in a given year. I look up to the NCAA tournament every year without fail, to miss on that last year just ruined my entire year. While we have had games canceled scheduled for Wednesday and beyond, it looks like the season is a go. Who knows what we can expect from this year, will we see an underdog team rise to the top and take advantage of the circumstances to make a run in March? Perhaps the blue bloods of the sport like Duke or Kentucky prove that talent trumps everything. The anticipation is what makes me the most giddy. Anything can happen, and I am ready to watch basketball all day on Wednesday and beyond.
I wanted to do a quick preview and predictions article for Heartland College Sports, taking you along for the ride on what to expect from the opening week of college hoops and beyond, and if you're into that kind of thing hopefully I can make you some money as well as I breakdown my favorite bets of the week and why I think they are a slam dunk. We have waited long enough, so without further ado, let's jump right into this thing!
I think it's only fair to start with the highest ranked Big 12 team in the preseason rankings, the Baylor Bears led by Preseason All-American Jared Butler. I was really looking forward to watching Baylor play this week against Arizona State and Seton Hall, but they had a spike in COVID cases including their head coach Scott Drew, so they were forced to withdraw from playing in Connecticut and will open their season on December 2nd against #8 Illinois. That will be the Fighting Illini's fourth game of the season, so we will have to see how that comes into play when that game tips off.
Kansas State Wildcats
Moving on to Big 12 teams playing on Wednesday, there are some interesting matchups that I am looking forward to watching, starting with the depleted Kansa State Wildcats at home against the Drake Bulldogs. Nobody is expecting much in terms of a contender from Bruce Weber's bunch in 2020, but this is a good chance to start the season on a good note against a team on the heels of back-to-back 20-win seasons for just the third time in program history. Drake returns 5 of their 7 top scorers from last season so expect the Bulldogs to compete on Wednesday afternoon. K-State is favored by 6 right now, and if I had to choose, I would lean betting on the Wildcats to cover at home. KSU Wildcats -6
Oklahoma Sooners
Another sneaky good matchup on Wednesday will take place in Norman, Oklahoma where the Sooners will welcome the UTSA Roadrunners to open their 2020-21 campaign. Oklahoma defeated the Roadrunners 85-67 to open up last season in a game that was all tied at 36 at halftime. UTSA has two players that have the potential to be on the Conference USA first team at the end of the season, led by Jhivvan Jackson who could find himself being the best player in the conference. Jackson finished last season averaging 26.8 ppg and scored 24 against the Sooners in the last matchup. The spread for this contest is quite confusing if you're asking me; OU is listed as the better team by 15.5 points. UTSA has no problem scoring the ball, the issue for this team is their defense. While many are high on the potential of this Oklahoma team, I'm not quite seeing it. Maybe OU can change my mind on Wednesday night, but I'm rolling with the UTSA Roadrunners +15.5 and hoping Jhivvan Jackson keeps it within shouting distance.
West Virginia Mountaineers
Heading out west, the West Virginia Mountaineers will kick off their season in the Bad Boy Mowers Crossover Classic. Before I start with the preview, let me just say that has to be the best name for an event in hoops history. Moving on to the actual game though, this could be another sneaky good game as the best team from the Summit conference will play in their backyard against Huggins' group that wants to win a few games and start their season right where they left off. South Dakota State had a young, inexperienced group last season and still showed they are the cream of the crop in the Summit, so with everyone back this season expect the Jackrabbits to continue to push the pace and look to hit triple digits on the scoreboard every time out. They will be challenged by the Mountaineers defense however where WVU will look to slow it down and keep this game in the low sixties en route to a win. Contrasting styles and a defense that used a full-court press on 20% of the opponent's possessions in 2019 will be too much for SDSU in my opinion. For that reason I think WVU will cover as -9.5 favorites on Wednesday evening. It might not look pretty but that's WVU basketball in a nutshell.
Oklahoma State Cowboys
Last, but certainly not least, in the Big 12 notable matchups I'll be watching on Wednesday will be the Oklahoma State Cowboys go on the road to play the UT-Arlington Mavericks. This game was scheduled for one reason and one reason only; the homecoming of Arlington native Cade Cunningham. Routinely in college basketball, coaches will look to schedule games near their stars' homes so they can play in front of friends and family while in college. Roy Williams at UNC is notorious for doing this, scheduling games at Northern Iowa to make sure his stars' can have that great experience while playing good opponents.
 This will be the first game for Cade Cunningham and it might wind up being the most watched game of the day from NBA executives and scouts alike as they will look to see the potential #1 pick in next year's draft. While Cade will be talking point #1, 2 and 3 during the broadcast and lead up, the Cowboys can not fall asleep and think they will sleepwalk to a victory against this Mavericks team. UT-Arlington is a contender in the Sun Belt conference, coming off a disappointing finish to last season. UTA lost five Sun Belt games by three points or less and dropped a non-conference game to Gonzaga by 6 points. With a little more luck, they could have been discussed as one of the sleepers going into March Madness of last year.
Oklahoma State will win this game, let me just start by saying that. Yes, the Pokes are a very young group and that might lead to growing pains, but when you have the best basketball player in the nation playing in front of his family and friends on national tv, the forecast for UT-Arlington is cloudy with a strong chance of pain. I predict OSU will come out and take a little bit to find the rhythm as you would expect, but will go into the halftime break leading by a handful and then extend that lead in the final half. The Mavericks shot the ball from three last year like it was a hot pocket and they weren't wearing oven mitts; often and with little regard to whether it's a good shot. UT-Arlington ranked 309 in the nation in 3-point % last season, something head coach Chris Ogden will focus on as a key improvement number in 2020-21.
The Cowboys are currently favored by 6.5 points right now, meaning they would have to win by at least 7 for you to win your bet. As stated above, UT-Arlington will shoot the ball at will and often put it up even if it's not a great shot. I expect OSU to grab a lead and as Cunningham starts to ball out, the UTA guards might try to press the issue too much to get their names out there in front of the scouts, to the detriment of the team. I could see this game finishing in a rout as Isaac Likekele and Cunningham want to put on a show and for that reason I'm riding heavy with the Cowboys and laying the number. Cowboys -6.5 is the bet.
Are you riding along or fading me into the sunset? Let us know in the comments or on Twitter and let us know your predictions of who you think will win the Big 12 basketball crown in 2021.
**Want to win a $20 gift card?  Go sign up here and join our conversation! The best poster each week wins a gift card to your favorite establishment!**