Big 12 News
Matt Campbell on job rumors: 'I only think those are distractions if you allow them to be'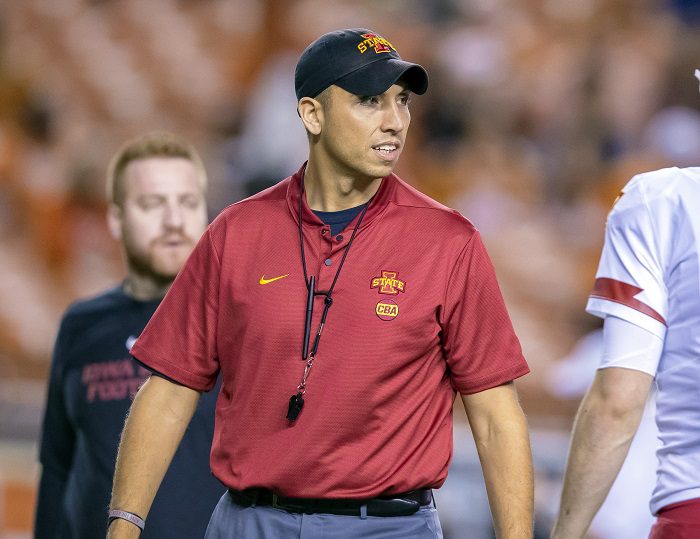 There's no doubt Matt Campbell has become one of the hottest names on the coaching market. It's been this way for a couple offseason, but it's a fever pitch now that Iowa State beat Texas and essentially clinched a spot in the Big 12 Title game.
On Monday, Campbell addressed those rumblings that are once again back during the Big 12 coaches teleconference.
"I only think those are distractions if you allow them to be," Campbell said. "The biggest thing for us is we'd rather be who we say we are and let our actions take care of what we are, rather than our words. I think that's really helped us and I think, especially internally, the trust our players have in myself and our coaching staff, and vice versa, the trust I have in our young people and the leadership in our program."
Campbell walked into a situation where Iowa State had won just eight games in three seasons. Since then, Campbell won eight games in back-to-back seasons, which Iowa State hadn't done since the mid-1970's. Now, he's got the Cyclones at 7-2 and weeks away from a Big 12 Championship appearance.
Following their win over Texas, even ESPN analyst Kirk Herbstreit had some very high praise for Campbell, saying, "Is it just me or do you want to play for Matt Campbell? He is just refreshing."
Much has been made of the Cyclones' culture, which star running back Breece Hall called a "five-star culture".
Iowa State takes on the West Virginia Mountaineers on Saturday at 2:30 p.m.
**Want to win a $20 gift card?  Go sign up here and join our conversation! The best poster each week wins a gift card to your favorite establishment!**