Big 12 News
The Longhorn Network Kept Texas from Leaving for the Pac-10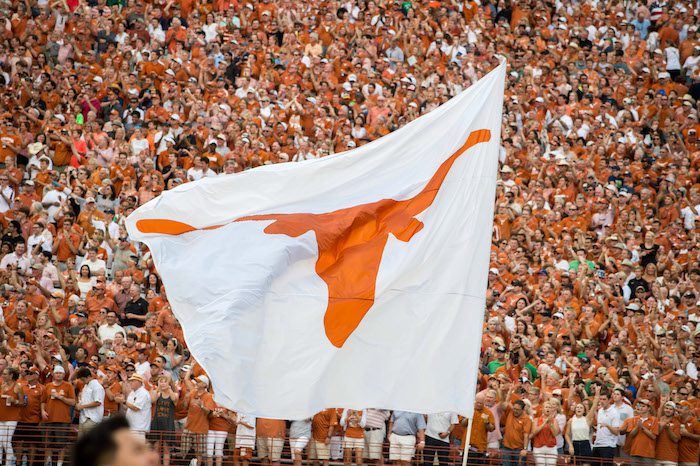 Just how close were the Texas Longhorns from leaving the Big 12 Conference for the Pac-10 a decade ago? According to a former Big 12 coach, very close.
In a very extensive ESPN article written by Sam Khan Jr. and Dave Wilson on how the Southwest Conference crumbled, former Texas A&M head coach R.C. Slocum explained why he believes Texas stayed in the Big 12, saying, "In my heart, it's my take that had it not been for the Longhorn Network, there's a good chance Texas would've gone to the Pac-10. They were told, 'We'd love to have you. We want you.'"
Of course it's well noted that the Big 12 nearly blew up 10 years ago. The conference did end up losing Texas A&M, Missouri, Nebraska and Colorado, but picked up TCU and West Virginia. Of the four to leave the conference, only Texas A&M could possibly make a case it's found itself with an improved situation. Although that's mostly based on this season where A&M has been ranked in the Top 10 for much of the season. But the Nebraska Cornhuskers have fallen into oblivion. Same for Colorado. Also, for the most part, Missouri.
The Big 12 ended up gaining the TCU Horned Frogs and West Virginia Mountaineers, who have proven to be solid programs and additions for the conference.
The Big 12 Conference has likely exceeded the expectations of most college football experts over the past several years and it's my belief the conference is as strong as its ever been since conference realignment a decade ago.
It would be better if its biggest blue blood, the Texas Longhorns, were national contenders in football. And on that note, that might happen sooner than later if these recent Urban Meyer rumors have any legs.
**Want to win a $20 gift card?  Go sign up here and join our conversation! The best poster each week wins a gift card to your favorite establishment!**