Big 12 News
ESPN Analyst David Pollack Endorses Matt Campbell as Next Texas Head Coach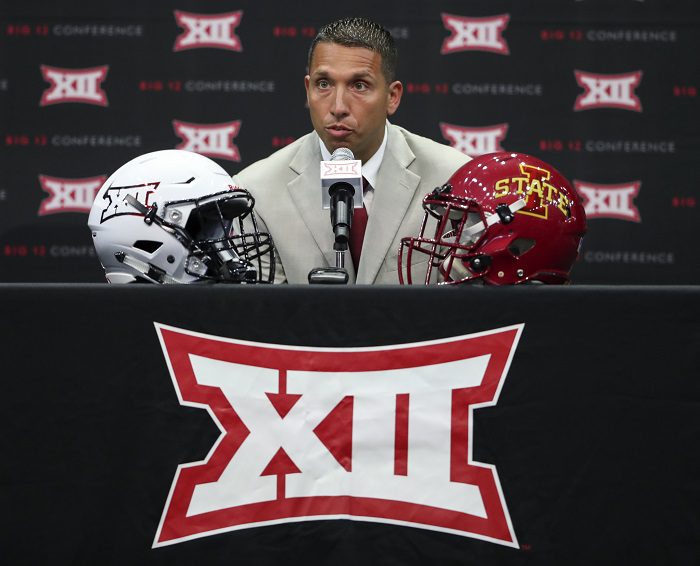 Despite the Texas Longhorns still having a head coach on their staff in Tom Herman, many have began to speculate who will coach the Longhorns next season after Herman (presumably) is let go after the season concludes. The hottest name on the market has to be Urban Meyer, the former Florida & Ohio State head coach who currently works as an analyst for Fox College Football. Another name now being put out into the race by some pundits might shock you though…
The headline of the article probably gave that answer away, but Iowa State head coach Matt Campbell's name has now been tossed into the hat by ESPN Analyst David Pollack. Pollack, a University of Georgia alum, was speaking with 247Sports where he made the following statement.
"If you're going to give me (Matt) Campbell, I'd take Campbell. Campbell is one, the guy to me. Here's what I want if I'm at Texas. First of all, I've got to realize I don't get the same elite talent I used to. I want a guy that has proven to me that, if their roster says eight wins, they can get 10. If their roster says 10 wins, they're going to get 11. I want that kind of coach. I want a coach that has a vision that's going to embrace that kind of stuff, embrace development. I don't think there's anybody better than Matt Campbell for that."
Strong praise from Pollack but it stil brings up the question; would Campbell not only leave Iowa State to coach elsewhere, but would he stay in the same conference to do so? I would be very hard-pressed to think Matt Campbell would leave Iowa State, a program he has completely transformed, to coach Texas and have to deal with the immediate pressure that would bring. Obviously UT has much better recruiting tools and a stronger base of talent to pull from, but to me, Campbell doesn't seem like the type to move houses down the street because there is an extra bathroom in the house.
I would lead you back to running back Breece Hall's comment after last week's win over Texas; "five-star players vs five-star culture." Campbell has this Cyclones team ready to play for a conference championship, if they win it will be the first time Iowa State pulled it off since 1912. Obviously Texas (should they be looking for a new coach) will throw every penny and dollar at the new hire trying to get the best, but unless I just have a bad read on Matt Campbell, I don't see him as the next Texas coach.
**Want to win a $20 gift card? Go sign up here and join our conversation! The best poster each week wins a gift card to your favorite establishment!**