Big 12 News
AP Top 25 Basketball Poll: Half of Big 12 Remains Ranked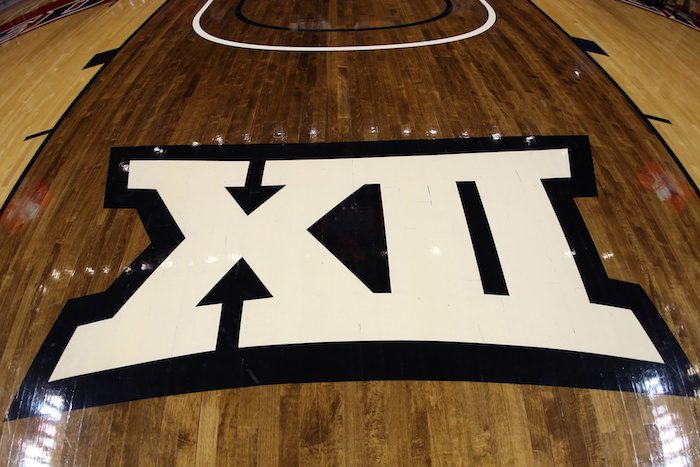 Half of the Big 12 Conference remained in the AP Top 25 for the third straight poll, with the Baylor Bears leading the way at No. 2, despite playing just one game this past week.
Of course, that game was a big one, as the Bears (3-0) defeated then-No. 5 Illinois, 82-69. The Bears were prepared to face No. 1 Gonzaga on Saturday, but that game was postponed due to COVID-19 concerns with Gonzaga. So the Bulldogs remained No. 1 after their win over West Virginia at mid-week.
Elsewhere, Kansas moved up two spots from No. 7 to No. 5; West Virginia held steady at No. 11; Texas moved up four spots from No. 17 to No. 13; and Texas Tech held steady at No. 17.
The Bears next host Nicholls State on Dec. 8, followed by their Big 12 opener on Dec. 13 with Texas, which will be in Waco, Texas.
Kansas (4-1) had a great week, defeating then-No. 20 Kentucky, 65-62, followed by home victories over Washburn and North Dakota State. The Jayhawks are preparing to host No. 8 Creighton in their Big 12-Big East Battle game on Dec. 9, followed by home games with Omaha on Dec. 11 and Tarleton State on Dec. 13.
West Virginia (4-1) had a chance to upset Gonzaga at the Jimmy V Classic last Wednesday, but ended up falling to the Bulldogs, 87-82. It was the Mountaineers' first loss of the season. The Mountaineers ended the week with a victory over Georgetown.
The Mountaineers have two games this week at home against Robert Morris on Dec. 9 and No. 19 Richmond on Dec. 13 before they open Big 12 action on Dec. 18 against Iowa State.
Texas Tech (4-1) had a cancellation early last week as the Red Raiders canceled their Big 12-Big East Battle game with St. John's by mutual agreement. The Red Raiders replaced that game with a contest against Troy, which Tech won, 80-46, before it defeated Grambling, 81-40.
The Red Raiders host Abilene Christian on Dec. 9 and then face Texas A&M-Corpus Christi in Frisco, Texas, on Dec. 12, before taking a short break to prepare for their Big 12 opener with Kansas on Dec. 17.
Texas (4-1) won the Maui Invitational, played in Asheville, North Carolina, where the Longhorns defeated Davidson, Indiana and No. 14 North Carolina. The Longhorns ended the week with their first loss, a four-point defeat against No. 12 Villanova in their Big 12-Big East Battle game.
Texas faces Texas State on Dec. 9 before facing the Baylor Bears in their Big 12 opener on Dec. 13 in Waco.
Oklahoma State (4-0) finally worked its way into the good graces of some AP voters, as the Cowboys received 26 votes for the first time this season. The Cowboys enjoyed a 2-0 week, defeating Marquette in their Big 12-Big East Battle game and then defeated Oakland.
The Cowboys host Oral Roberts on Dec. 8 and then travel to Wichita State on Dec. 12, their final two prep games before opening Big 12 play on Dec. 16 against TCU.
Oklahoma (2-0, 1-0 in Big 12) received one vote in the poll after beating TCU in its Big 12 opener on Sunday.
TCU (4-1, 0-1), which received one vote in the AP poll last week, dropped out of the poll this week.
**Want to win a $25 gift card?  Go sign up here and join our conversation! The best poster each week wins a gift card to your favorite establishment!**