The Heart Beat
The Heart Beat (Dec. 7): Cyclones Reaction, Top 10's and Big Ten, ACC Playing Favorites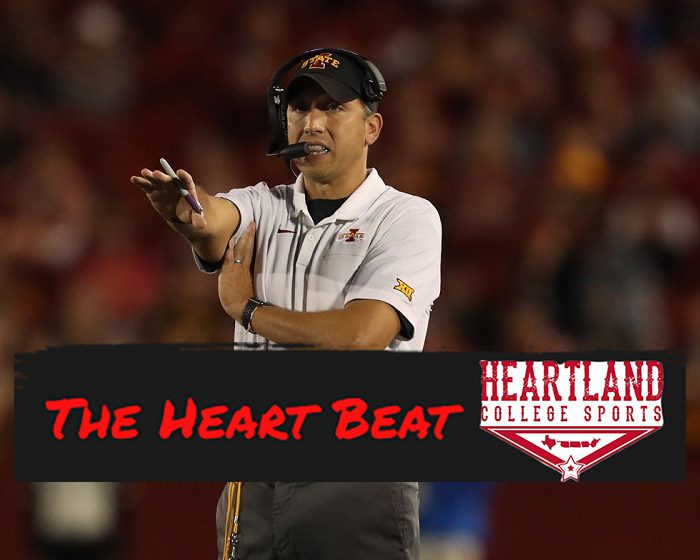 It's time for our links to our favorite bunch of Big 12 content from the previous 24 hours. Think of it as a brunch/lunch links for you to avoid and delay work, plus your boss!
**If there is ever content you'd like us to consider for the following day's Heart Beat, please email me directly: [email protected] or direct message us on Twitter (@Heartland_CS)
Big 12 Content
Cyclone Fanatic's Chris Williams gives a thoughtful perspective on Iowa State's historic season amid the COVID-19 pandemic.
Here are 10 thoughts following Oklahoma State's loss to TCU.
Also 10 thoughts from Staking the Plains after Texas Tech barely beat Kansas.
The story behind the first female driver of the Oklahoma Sooner Schooner.
Who were Kansas State's top 10 performers against Texas?
Bijan Robinson's teammates believe the best is yet to come for the freshman who lit of Kansas State on Saturday.
What does the staff at Smoking Musket think after WVU's embarrassment in Ames?
Non-Big 12 Content
Kentucky has fired two key assistants.
ESPN lists some of college football's success stories in 2020.
Ohio State is a 30-point favorite over Michigan. Is this the end of Jim Harbaugh if Saturday goes poorly?
Here's the issue with the Big Ten and ACC playing favorites.
Coastal Carolina and BYU gave college football fans a game to remember on Saturday.
**If there is ever content you'd like us to consider for the following day's Heart Beat, please email me directly: [email protected] or direct message us on Twitter (@Heartland_CS)