Big 12 News
Jayhawks Face Another Test Against Creighton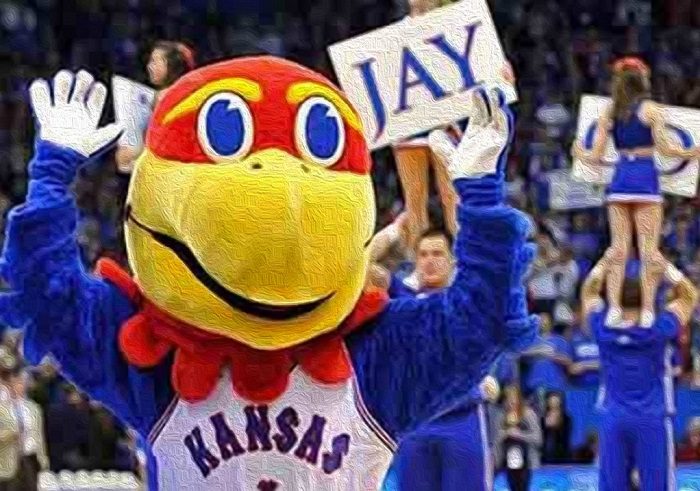 #5 Kansas faces #8 Creighton in a Big 12 / Big East battle on Tuesday afternoon.
The Kansas Jayhawks are undefeated and currently ranked in the top 5 nationally for the 12th season in a row, however the Jayhawks will face another challenging opponent at 4pm CST today when the Creighton Blue Jays travel to Lawrence for an matinee game.
Non conference foes rarely walk into Allen Fieldhouse feeling confident, but I believe the Creighton Blue Jays will be strutting in liking their chances after watching Kansas play of late.
Kansas will be playing their fourth game in the past 7 days, and the third against a division-I school. Creighton has had more time to prepare for this contest, as they have only played 3 times this year and easily disposed of Kennesaw State on Friday afternoon.
Breaking down the matchup; we see that Creighton has had no problem finding the bottom of the net; scoring more than 90 in their last two contests. Creighton currently ranks sixth in the nation in adjusted offensive efficiency and third in turnover percentage at just 10.8%. Led by All-American candidate at the point guard position in Marcus Zegarowski, the Blue Jays will look to hit the gas pedal and keep the tempo up, one major key will be possible fatigue of those KU starters who have logged many minutes in their past few games. The Jays would be wise to use their nine-man rotation to push the pace and wear Kansas down.
This year, small ball has led to KU's winning formula. And that has long been Creighton's blueprint; shooting threes and forcing turnovers that lead to breakaways. Will Kansas be able to keep up with Creighton by shooting it from distance? So far the Jayhawks numbers haven't been spectacular; shooting under 30% in both the NDSU and Kentucky games from long distance.
To win this Big-12 Big / East Battle matchup, Kansas will have to force Creighton to be uncomfortable. This is easily Creighton's toughest game on the schedule to date, a significant jump up in competition brings nerves into account and could affect some of the younger Creighton players. Will the Blue Jays be able to walk into one of the toughest venues to win and come out victorious?
Another key question will be how much of a home-court advantage will Kansas have today. The Jayhawks are welcoming up to 2,500 fans to watch this marquee matchup; which is less than 20% capacity. Student attendance should be light, and the game tips at 4 p.m. on a weekday, which could affect numbers and energy as well.
Kansas has played one common opponent to the #8 Blue Jays this year; Creighton disposed of North Dakota State by 11 while Kansas escaped with a 4 point win on Saturday over the Bison.
Creighton is a team that will try to put up triple-digits on the scoreboard and Kansas isn't what they've been in previous years with Azubuike roaming the paint. I think the fact that Kansas will be for playing the fourth time in seven days has to matter; Creighton will come in fresh and prepared for a good old-fashioned street fight. This top-10 matchup will feature a lot of fireworks, so make sure you've got you popcorn ready if you're going to watch. My prediction for the contest is that Creighton wins 82-73 and establishes themselves as a team to watch out for.
**Want to win a $20 gift card? Go sign up here and join our conversation! The best poster each week wins a gift card to your favorite establishment!**