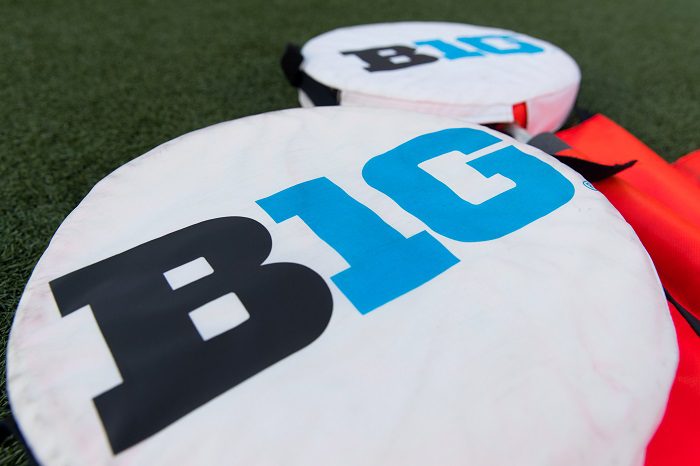 The Big Ten Conference deserves every bit of what it is currently enduring. Anyone trying to convince you otherwise was also likely trying to convince you in July that it was unsafe to play college football this season.
It was announced on Tuesday that Ohio State vs. Michigan was cancelled due to COVID-19 issues with the Wolverines.
As a result, the cancellation of this game puts Ohio State at five total games played this season, which is under the threshold put forth by the Big Ten conference to compete in the conference championship game (which would be played against Northwestern). The rule states that teams must play in six games to qualify for the championship game, unless the average number of games throughout the conference falls below six.
According to ESPN, the Big Ten is exploring changing this rule. Another option would be to find a new opponent for Ohio State. Purdue is reportedly having some issues with COVID-19 and they're scheduled to play Indiana this weekend. If Purdue can't play, Indiana and Ohio State could square off… again.
No matter what, the Big Ten has no one to blame but itself. This was a conference that tried to single-handedly, with the Pac-12 riding its coattails, per usual, cancel college football in 2020. God bless the Big 12, SEC and ACC for not following suit and falling in line. As a result, while those three conferences were full steam ahead in mid-September, the Big Ten and Pac-12, the snootiest of the Power 5 Conferences, suddenly looked like a horse's rear end.
Let's also be clear, none of this is to diminish the severity of COVID-19 that is running rampant across the country and should be closely monitored across college athletics. But the Big Ten was more interested in getting moral brownie points and being viewed as virtuous than it did in wanting to "follow the science" and the low-risk these players found themselves in. And also not factoring in the downside of these young men having a year away from the sport, back home, many not in great conditions, and possibly losing that one shot to change their own lives and their future generations in their own families with a chance at the NFL.
So then, the Big Ten decided to come back in late October. The other three Power 5 Conferences had been playing for over a month, but they gave it a shot and in the process also had some of the strangest, non-scientific COVID regulations (21-day quarantine?!).
What happened? Was it safer to start the college football season in late October vs. early September? Goodness, no. In fact, COVID cases are higher now than they were when the Big Ten started playing football.
So what happened? The Big Ten got caught with its pants down and simply won't admit it.
Then, the Big Ten ripped Nebraska for trying to schedule an out-of-conference game. Now, there's rumblings Ohio State may try to add Texas A&M this weekend to boost its resume for a possible College Football Playoff appearance.
Hypocrites.
For a conference that prides itself on elitism and academic superiority, the Big Ten showed its true colors these past few months. Now they're having to reap what they sow.
And based on what I've seen, those fancy degrees across the Big Ten aren't as valuable as I thought they were six months ago. Good riddance.
**Want to win a $25 gift card?  Go sign up here and join our conversation! The best poster each week wins a gift card to your favorite establishment!**