The Heart Beat
The Heart Beat (Dec. 11): Bowl Game Possibilities, K-State Hoops Bottoms Out and More!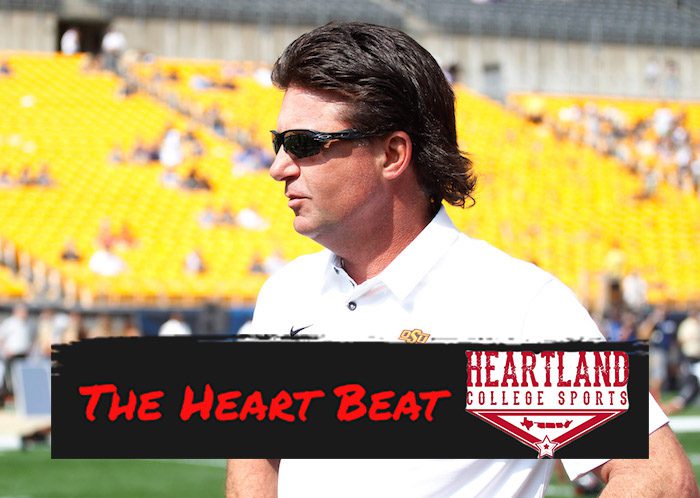 It's time for our links to our favorite bunch of Big 12 content from the previous 24 hours. Think of it as a brunch/lunch links for you to avoid and delay work, plus your boss!
**If there is ever content you'd like us to consider for the following day's Heart Beat, please email me directly: [email protected] or direct message us on Twitter (@Heartland_CS)
Big 12 Content
Whether Baylor plays Oklahoma State or not, the Bears' tumultuous 2020 season is coming to an end.
Here's a look at where Texas' program is moving forward with its coaches and freshman.
What does Bill Self think about Duke's decision to stop playing non-conference games?
What are the bowl game possibilities for the Oklahoma State Cowboys?
Is this moment as bad as it gets for Kansas State basketball following this week's loss to Fort Hays State?
Here's a preview of West Virginia's match up with North Texas.
Non-Big 12 Content
Here is CBS Sports' six-pack of picks for the final week of the regular season in college football.
Meantime, here are Sports Illustrated's picks going to the final weekend.
Utah State is hiring Blake Anderson from Arkansas State.
The SEC and ESPN have agreed to a 10-year deal starting in 2024.
Archie Manning is looking back on his legacy in this piece with ESPN+.
**If there is ever content you'd like us to consider for the following day's Heart Beat, please email me directly: [email protected] or direct message us on Twitter (@Heartland_CS)