Big 12 News
Neal Brown Wants Barstool's Dave Portnoy to Send a Donation to WVU Football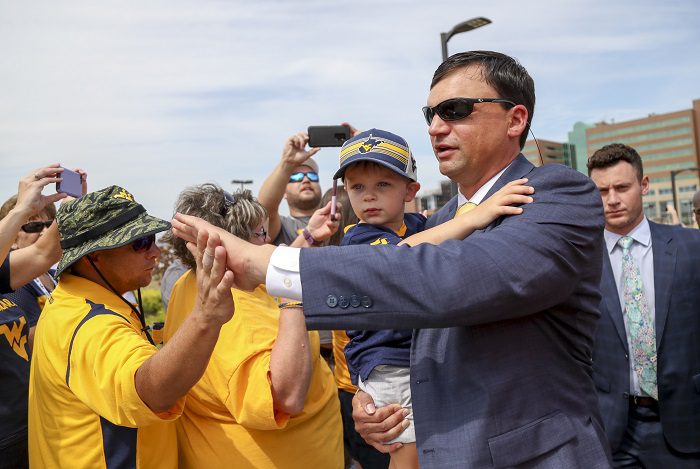 There's been a major push for the Army Black Knights to play in a bowl game this season after they were stiffed by all the bowl selection committees on Sunday.
The Black Knights went 9-2 on the season, while several SEC teams with 3-7 records were selected instead. This would have been embarrassing enough with any 9-2 team getting stiffed for multiple 3-7 teams, but the fact that it's one of our Military Academies makes it even worse.
Army Football put out a tweet on Sunday that they would continue to fight for an opportunity.
Well, Barstool Sports founder Dave Portnoy doubled down on the push for Army to play in a bowl game, tweeting out that he will "pay for the bowl if somebody has the nuts to play Army."
The moment it was announced that Tennessee had pulled out of the Liberty Bowl, West Virginia head coach Neal Brown said he was ready to take on the Black Knights in place of the Vols.
And then, it was finalized that West Virginia and Army would meet in the Liberty Bowl next week, at which point Neal Brown requested Dave Portnoy to pay up. But by "pay up", he wants Portnoy to make a sizable donation to West Virginia football.
This interesting back and forth comes on the heels of reports surfacing that Neal Brown was going to be interviewing for the Auburn Tigers about their opening at head coach.
Regardless, we now wait for Dave Portnoy to write that check to WVU football. Will he put his money where his mouth is? Or is he too busy doing his 8,000th pizza review?
**Want to win a $20 gift card?  Go sign up here and join our conversation! The best poster each week wins a gift card to your favorite establishment!**