Big 12 News
Florida LB James Houston on Oklahoma: 'They're Not on Our Level, They're Not SEC'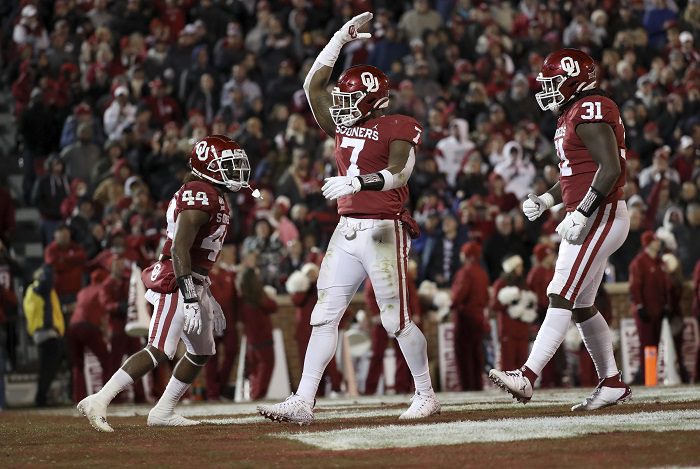 Well the Oklahoma Sooners just got a little bulletin board material before taking on the Florida Gators in the Cotton Bowl next week.
Take a look at this quote from Gators linebacker James Houston, who said about OU, "Oklahoma is a good matchup but they're not on our level, they're not SEC, they're not the Florida Gators."
Wow. Clearly Houston hasn't watched this Oklahoma team play, especially in the second half of the season where they dominated the Big 12 on their way to a sixth-straight Big 12 Championship on Saturday, beating Iowa State 27-21.
Here's how it works though in the SEC: The SEC team that doesn't win the conference title, or just misses out on the College Football Playoff, has a built in excuse. "Oh, we just weren't motivated." "Oh, all we care about is College Football Playoffs, not these measly Cotton Bowls."
It happens every time an SEC heavyweight loses a big bowl game. And the worst part is that the college football media, or whatever is left of it, carries the conference's water! Every … single … time! Like clockwork.
And if you don't think Lincoln Riley has this quote plastered onto the walls of the Memorial Stadium and the workout facilities, you're kidding yourself. Dating back to Bob Stoops' tenure, Oklahoma always got up to play an SEC team in a bowl game because Stoops understood the respect was not there for the Big 12 like it should be. I believe Lincoln Riley has wanted to continue that mantra.
And now, he's just got another reason to show the "mighty" SEC what the Sooners, and the Big 12, are made of.
**Want to win a $20 gift card?  Go sign up here and join our conversation! The best poster each week wins a gift card to your favorite establishment!**