Baylor Bears
Joe Lundardi Bracketology: Baylor, Kansas Remain One Seeds, WVU Drops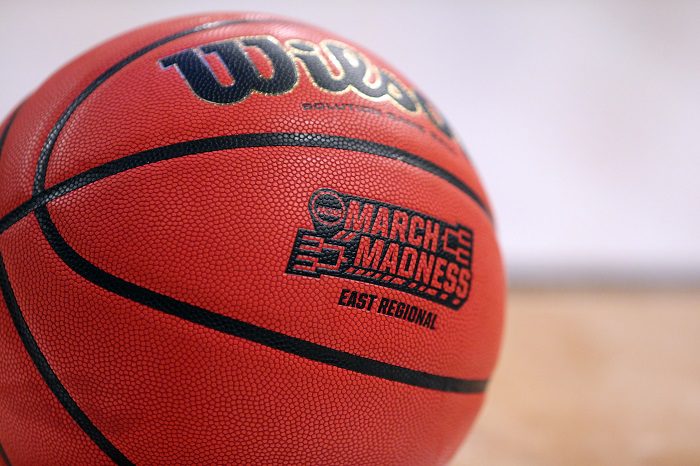 ESPN.com's Joe Lunardi released his latest Bracketology predictions for the NCAA Tournament on Dec. 29 and both Baylor and Kansas maintained their spots as No. 1 regional seeds.
The Bears and the Jayhawks were one of five Big 12 teams to make the cut in Lunardi's most recent projections.
Baylor (6-0, 1-0 in Big 12) was a No. 1 seed in what Lunardi called Region 2 (all games are expected to be played in Indianapolis this year due to COVID-19). Lunardi has the Bears facing the winner of a First Four game between Stony Brook and Texas Southern.
Kansas (8-1, 2-0) was a No. 1 seed in Region 4 and Lunardi projects the Jayhawks to play Southern in the first round.
Lunardi put Texas (7-1, 1-0) on the No. 2 seed line in Region 1, a region headlined by No. 1 seed Gonzaga. In this projection the Longhorns would play Abilene Christian.  
West Virginia (7-2, 1-1) which was a No. 2 seed in Lunardi's Dec. 22 projection, dropped a seed to No. 3 after its loss to Kansas last week. The Mountaineers ended up as the only Big 12 team in Region 3 and in this projection would face No. 14 seed Liberty. Villanova was the No. 1 seed in this region.
Texas Tech (7-2, 1-1) was the fifth Big 12 team to make the cut, earning a No. 4 seed in Region 1 and a projected first-round matchup with Furman. That kept the Red Raiders and Longhorns on opposite sides of the bracket and would set up for Texas Tech, potentially, a Sweet 16 matchup with Gonzaga.
Two Big 12 teams that has been a part of Lunardi's projections on Dec. 22 fell out of the projected field of 68 this week — Oklahoma and Oklahoma State.
Lunardi projected both as bubble teams, with Oklahoma among his 'First Four Out,' along with BYU, Maryland and Seton Hall. Oklahoma State was among the 'Next Four Out,' with Arizona, Ole Miss and Providence.
In Lunardi's latest projection, 11 of the Big Ten's 14 teams make the NCAA Tournament, the most of any conference in the land. That's followed by the ACC with 9. The SEC and Pac-12 are projected to have five bids, like the Big 12, followed by four from the Big East.
**Want to win a $20 gift card?  Go sign up here and join our conversation! The best poster each week wins a gift card to your favorite establishment!**