Big 12 News
USA Today Men's Basketball Coaches Poll: Big 12 With Four in Top 10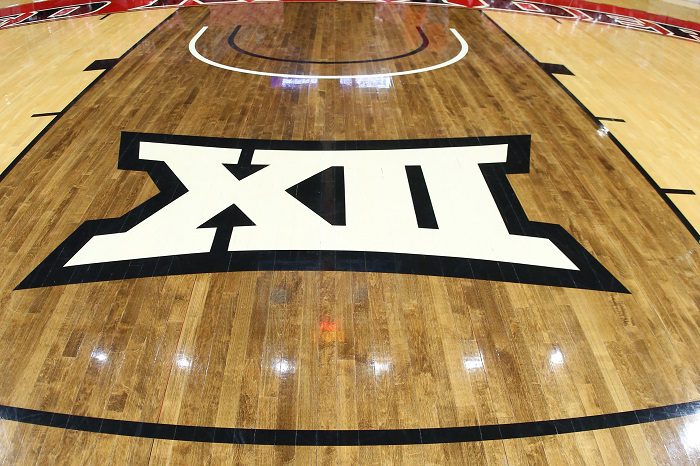 The Big 12 Conference claimed five of the Top 14 spots in this week's USA Today Top 25 Men's Basketball Coaches Poll, released Dec. 28.
Like the Associated Press poll, Baylor (6-0, 1-0 in Big 12) maintained its No. 2 position and received three first-place votes to Gonzaga's 29. But, with Villanova (8-1) at No. 3, Kansas (8-1, 2-0) assumed the No. 4 spot.
Despite its loss last week, West Virginia (7-2, 1-1) stayed ahead of Texas (7-1, 1-0) in the USA Today Top 25. The Mountaineers were No. 8, while the Longhorns were No. 9.
Texas Tech (7-2, 1-1), rounded out the Big 12 teams in the Top 15 at No. 14.   
Baylor beat Arkansas-Pine Bluff easily, 99-42. The Bears will play back-to-back games against Central Arkansas on Dec. 29 and Alcorn State on Dec. 30 before dipping back into Big 12 action on Jan. 2 at Iowa State. The Bears added the Alcorn State game last week. They also remain hopeful of rescheduling their game with No. 1 Gonzaga.
Kansas defeated West Virginia, 79-65, in the Jayhawks' only game before the holiday. Kansas has now won every game since its season-opening loss to Gonzaga. The Jayhawks don't have anything scheduled before hosting Texas on Jan. 2.
West Virginia, the team that absorbed that loss to Kansas, took its first real tumble of the season in the rankings, but it was only two spots. The Mountaineers host Northeastern on Dec. 29 before resuming Big 12 action on Jan. 6 at Oklahoma.
Texas did not play last week, and saw its game with Texas A&M-Corpus Christi on Dec. 29 canceled. The Longhorns won't play before their matchup with Kansas.
Texas Tech bounced back from its Big 12-opening loss to Kansas with a 69-67 win over Oklahoma last week. The Red Raiders host Incarnate Word on Dec. 29 before hosting Oklahoma State on Jan. 2 in the resumption of Big 12 action.
Oklahoma State (6-2, 0-2) did not play last week, but received three votes in this poll.
**Want to win a $20 gift card?  Go sign up here and join our conversation! The best poster each week wins a gift card to your favorite establishment!**