Big 12 News
Florida Head Coach Dan Mullen After Cotton Bowl Loss: 'We had the numbers not to play'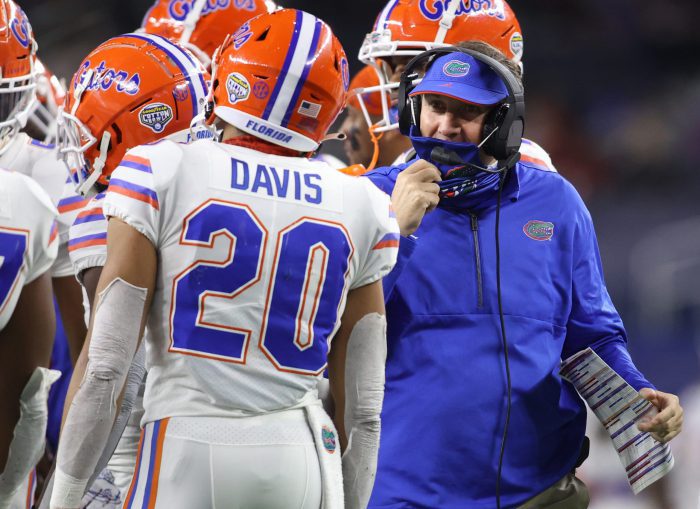 It is not often that you have more drama in a post-game presser than on the field but welcome the year 2020. After Oklahoma's 55-20 thumping over Florida in the Cotton Bowl, Florida head coach Dan Mullen had some choice words after the game.
"The last game this 2020 team played was eleven days ago." Mullen said. "A lot of the guys who were out there playing tonight were on scout team most of the year." And to top it all of he said, "We had the numbers not to play."
I expected the excuses to start early from SEC fans but when the head coach starts making up excuses after getting their butt kicked is another thing. Dan Mullen and Florida did not have accept the invite to the bowl game. They could have easily sat and home and kept their excuses in Gainesville. Or even better, let Texas A&M get a crack at the Sooners.
But instead, Florida pulled a no-show and got embarrassed on national television. The only question I have is what was worse, Florida's play on the field or Dan Mullen's excuses?
**Want to win a $25 gift card? Go sign up here and join our conversation! The best poster each week wins a gift card to your favorite establishment!**