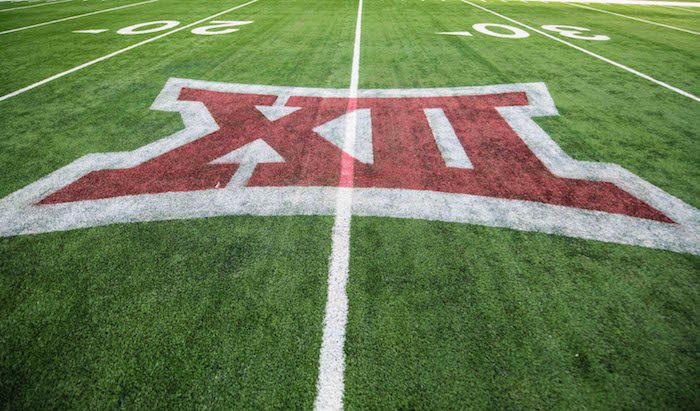 Tis the season to be jolly! And that's with Christmas in the rear view mirror. Yes, this marks one of my favorite holidays, those few weeks tucked between Christmas and the New Year's festivities, known as Bowl season. 
There is something about it that cannot be explained, and cannot be completely rationalized either.  Why do I care who wins the 2020 Toro Lawn and Tractor Bowl?
I've never been one to get excited about watching some directional school playing football.  That is until they get squared up against a middle of the pack SEC team. Then for a few hours I'm sucked into the game.
"NW South Carolina Regional Airport University has blazing receivers but the damn refs won't call PI on the SEC team's defensive backs.  Hose job!"  
You get my point.
I do not understand how I watch, and actively root for, teams like Texas and Oklahoma State to win? 
Why did I get goaded by my boss, a Big 10 fan, into a friendly wager that OU would beat Florida this week?  I'm not a Sooners fan. 
Well for one, I doubt he has watched much Big 12 football and assumes the usual talking points outsiders give about the Big 12.
You know the ones.
"BuT ThE BiG TwELvE DoEsNt PlAy DeFEnSe"
Or
"ITs jUsT OKlAHomA ThEn EVeRyBodY eLsE"
I see where some of these myths have come from in the past.  Yes, the Sooners have won five-straight Big 12 title games.  But name me the conference that doesn't have their usual title game winner? 
With the same logic I could say the Big 10 is just Ohio State, that the ACC is purely Clemson.  That the SEC is basically Alabama with an occasional Tiger thrown in. 
You can show them statistics, break out the Sagarin power rankings, toss about strength of schedule or points per defensive play to show efficiency, but it all seems to fall on deaf ears most of the time, doesn't it? 
Because labels are not easily broken when it comes to college football. 
And so I take the friendly bet because I guarantee my boss believes the Big 12 is just as it was a several years back.   You know the one, Coach Mike Leach and the air raid offense that treated defense as optional.  Baylor and the 70+ point games they cranked out on the regular.  Oh and Iowa State in tight competition with Kansas to see who gets to lick the cellar floor. 
But teams, and conferences, change over time.  Unfortunately it's hard to gauge if you've turned a corner as a team, or with certain teams as a conference. And so God created bowl season. 
I for one believe these end of year bowl games DO matter.  They do give a general feeling of where your conference stands in regards to other power five conferences. 
Those who say that bowl games aren't an indicator of how strong a conference is, are the same people who poke you for losing to Louisiana Lafayette in the first game of the season.  
Either they count as an overall indicator of where your team is, or they don't.  Just as a non-conference game in the start of the year.  But you can't have it both ways. 
If you ask those same critics how a beginning of the year non-conference game is any different than a post-season bowl game you usually just get crickets.   
Also, bowl games can prove things long suspected in many fans' minds as well.  It un-masks those paper tigers.
Take Coastal Carolina for one. This was an unbeaten team and the fanbase was upset they weren't considered for the College Football Playoff come the first of the year.  After all they were 12-0. 
Many like myself, after taking a look over their schedule had questions that weren't answered in the regular season. That schedule looked pretty weak didn't it?  
And so, when they played Liberty last weekend I got my answer, albeit it was only one game.  But it confirmed what many believed; Coastal was aided by a weak schedule, which ultimately is often the difference between a power five conference and a group of five.
Yes, they beat Kansas, but they went 0-9 after all. 
The fact is, you can look at any team in a bowl game and pick apart their resume.  You can magnify their losses and under value their good wins.  You can find crap teams they walloped and good teams they beat in their conference. But the perception of that conference is what makes a good win a great win.
So playing non-conference against similarly-ranked or perceived teams can tell you a little more about how conferences stack up against each other. It can show you the deficiencies your conference has compared to others. Besides getting to simply watch more football, this is why I love the bowl season. It's the one time I take off my Cyclones hat (although I'll put that on for the Fiesta Bowl vs. Oregon on Saturday) and put on my Big 12 giant foam finger. 
Because the better the conference fares, the better your team's wins and losses look. It helps to slowly erode the myths that for years have plagued conferences like the Big 12.   
And so far, this conference is crushing the bowl season with a 4-0 record, with wins over the SEC, Pac-12 and ACC, and most recently West Virginia beat Army.
These games played mean that any outsider watching the Big 12 for the first time this year might just cock their head sideways and think, "Maybe that Texas defense is pretty stout?" Or perhaps, "Wow OSU runs the ball pretty well, I thought they were in a pass-only conference?" 
And slowly the past perceptions will erode and the reality of a conference will be realized.  
But the trick is, you've got to keep winning the match ups. 
Does the bowl season really matter?
Absolutely, and don't let any SEC excuse-maker tell you otherwise.
**Want to win a $20 gift card?  Go sign up here and join our conversation! The best poster each week wins a gift card to your favorite establishment!**