Big 12 News
College Football Media Reacts to Matt Campbell's Fiesta Bowl Win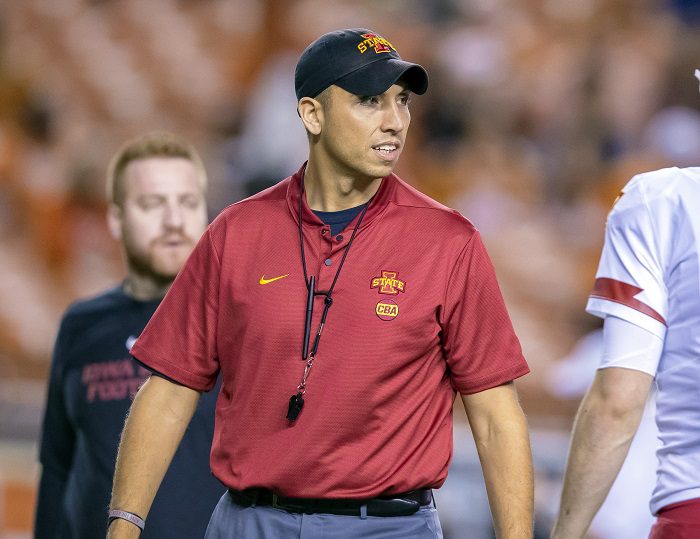 In Year 5 with the Iowa State Cyclones, head coach Matt Campbell just led the program to a Fiesta Bowl win over Oregon. Campbell's name continues to surface for any big college openings and also now NFL jobs.
Here we listed five reasons Matt Campbell isn't going anywhere anytime soon, but regardless, he's getting a ton of well-deserved praise from some of the biggest names in the sports media landscape.
That's a lot of love from some of the biggest names in college football media after the Fiesta Bowl. Frankly, it's well deserved. Those of us who follow Iowa State or the Big 12 in general know what Matt Campbell has built and its sustainability goes well beyond one or two players and well beyond the 2020 season.
It will also be enjoyable to watch national media now look to Ames, Iowa, which they can't find on a map, and try to find Matt Campbell's next college or NFL job.
But Iowa State fans already knew that was happening no matter what.
**Want to win a $20 gift card?  Go sign up here and join our conversation! The best poster each week wins a gift card to your favorite establishment!**