Big 12 News
NCAA Tournament to be held Exclusively in Indiana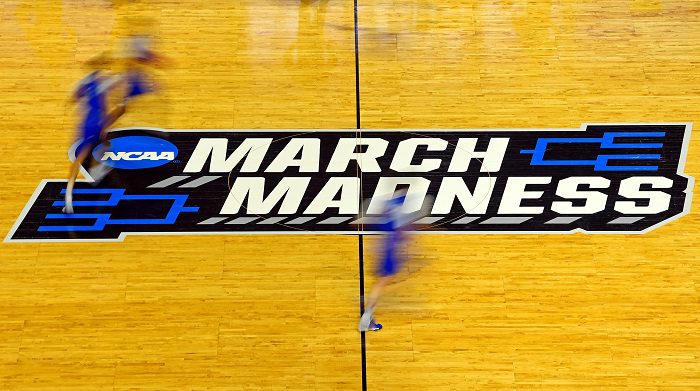 The 2021 NCAA Men's Basketball Tournament will be held entirely in the state of Indiana, the NCAA announced on Monday.
The NCAA is making the move as a way to consolidate the tournament and making it easier to deal with COVID-19, which has postponed or canceled hundreds of basketball games already this season. In a release, the NCAA said it would partner with a local health provider to administer COVID-19 tests for players, coaches, staff, administration and officials. The NCAA also noted the Marion County Health Department approved the medical protocols. Indianapolis is in Marion County. 
The Big 12 is hoping to send as many as seven teams to the NCAA Tournament. The most recent Bracketology at ESPN.com on Dec. 29 had five Big 12 teams making the field, and two more on the bubble.  
"This is a historic moment for NCAA members and the state of Indiana," NCAA President Mark Emmert said. "We have worked tirelessly to reimagine a tournament structure that maintains our unique championship opportunity for college athletes. The reality of today's announcement was possible thanks to the tremendous leadership of our membership, local authorities and staff."
To accommodate the entire tournament, the NCAA will use several arenas, including Lucas Oil Stadium, which will host the Final Four. For earlier rounds, Lucas Oil Stadium will be divided into two courts. The other arenas to be used are Bankers Life Fieldhouse, the home of the Indiana Pacers; Hinkle Fieldhouse, the home of the Butler Bulldogs; Indiana Farmers Coliseum, which is an arena on the Indiana State Fairgrounds; Mackey Arena in West Lafayette, Indiana, the home of the Purdue Boilermakers; and Assembly Hall in Bloomington, Indiana, the home of the Indiana Hoosiers.
The Indiana Convention Center will be used as the main practice facility.
"The 2021 version of March Madness will be one to remember, if for no other reason than the uniqueness of the event," said NCAA Senior Vice President of Basketball Dan Gavitt. "With the direction of the Men's Basketball Committee, we are making the most of the circumstances the global pandemic has presented. We're fortunate to have neighbors and partners in Indianapolis and surrounding communities who not only love the game of basketball as much as anyone else in the country but have a storied history when it comes to staging major sporting events."
**Want to win a $25 gift card?  Go sign up here and join our conversation! The best poster each week wins a gift card to your favorite establishment!**