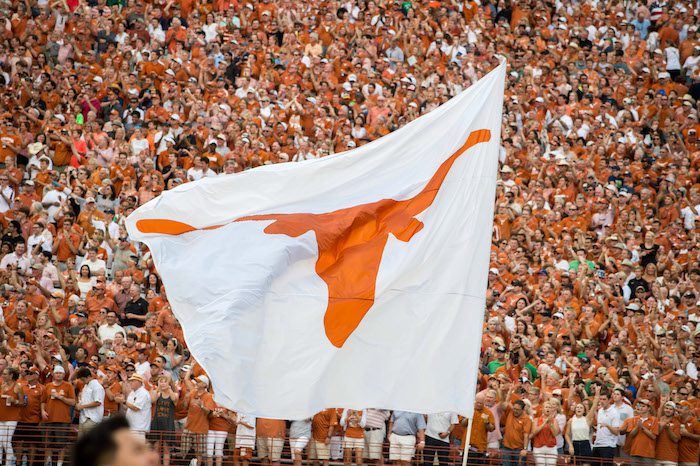 I never thought I would see the day that the Texas Longhorns go full Aggie. Never in a million years but here we are, and this should be left in 2020 where it belongs in the trash.
Nobody is more notorious for claiming fake titles and awards than Texas A&M. From the fake 2010 Big 12 Championship or the dateless plaque given to Jimbo Fisher that read "NCAA Division I National Championship". Of course, having a wall in the trophy room completely dedicated to the SEC is strange too.
But what in the hell is this? The last time I checked, Texas' new head coach Steve Sarkisian is not in Austin yet and Devonta Smith isn't wearing burnt orange. Should Texas also throw out that he coached Carson Palmer and Matt Leinart at USC too?
The fact that the Texas Football Twitter account posted this is flat out embarrassing. You can brag all you want when a coach does something at your school. But don't do this. Post about your own accomplishments at your school, not others. Let's just hope Texas isn't hanging up any second-place banners or a trophy that says, "Almost made it." Come on Texas, you are better than this.
**Want to win a $25 gift card? Go sign up here and join our conversation! The best poster each week wins a gift card to your favorite establishment!**