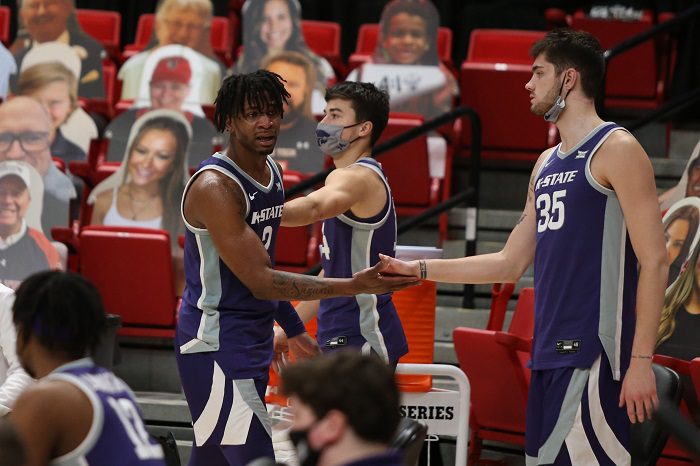 It was another typical week for K-State basketball. A win and two losses and a lot of the fan base didn't bother to watch. I'm trying to find the positives when watching the latest version of Bruceketball, but the losses are piling up, making it hard to do so.
A feature I enjoy on Heartland College Sports is the weekly "The Good, The Bad, And The Ugly" column summing up the week in the Big 12. This week I decided to do a K-State version of that column. At the very least it will be a good exercise to come up with some positives. Here we go…
The Good
Three of K-State's freshmen are playing well and are making a huge impact so far this season.
Freshman seven-footer Davion Bradford continues to show signs of being a force down low. He had seven points and 10 rebounds against Omaha and followed that up with a 14 point and nine rebound effort against TCU on Saturday. He also had 10 points and five rebounds against Texas Tech despite being in foul trouble during the game.
Freshman forward Selton Miguel hit the game-winning three-point shot against Omaha and is averaging almost eight points a game. He scored 17 points against Texas Tech.
Freshman guard Nigel Pack has averaged 10 points a game and has been the Wildcats' most consistent three-point shooter, leading the team in three-point makes and three-point percentage. He scored 15 points in the first half against Texas Tech, keeping K-State in it, and ended the game with 17 points.
The Bad
K-State shot 7 of 25 from three-point range against TCU and 1-10 in the first half. They still had the green light to shoot after starting so poorly. There's obviously no great three-point shooter on this team.
K-State fell behind 29-18 to Omaha before rallying to take a two point lead at halftime. Omaha is a member of the Summit League and came into the game with a 2-7 record. This game could have gone either way. K-State should not struggle this mightily against a bad program from the Summit League, but alas they did.
K-State fell behind to TCU 29-11 on Saturday and had to fight and claw their way back into the game. It wasn't enough, as TCU came out on top 67-60. Slow starts are becoming a habit for K-State.
The Ugly
K-State is last or second to last in the Big 12 in 11 statistical team categories. 11! They are dead last in scoring offense, scoring margin, field goal percentage defense, blocked shots, and defensive rebounds.
K-State is 1-3 in the Big 12 and 5-7 overall and, looking at the schedule coming up, there's not a lot to get excited about. The Big 12 is a very good league this year, with five teams ranked in the top 25 and a couple of other teams receiving votes. Bruce Weber teams seem to pull a couple of upsets against ranked teams every season, but it may be harder to do this season than normal. K-State fans will have to find some small positives when watching the games and will have to hope for improvement. There probably won't be many more victories this season.
**Want to win a $25 gift card?  Go sign up here and join our conversation! The best poster each week wins a gift card to your favorite establishment!**