Baylor Bears
Ryan Pugh Apologizes Following Split with Baylor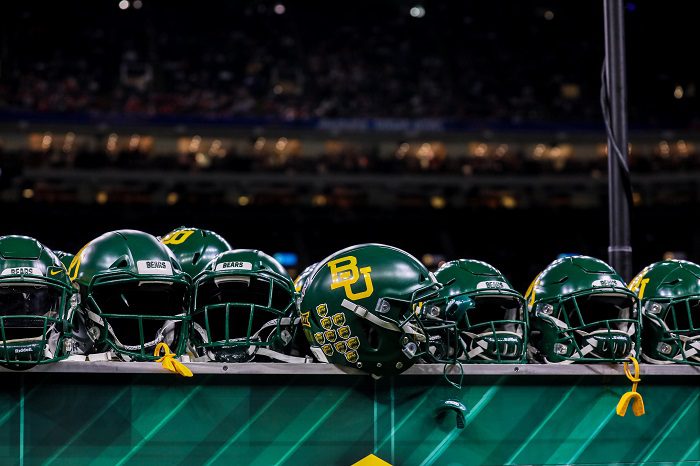 A few days after it was announced that Ryan Pugh would no longer be joining Dave Aranda's staff at Baylor, Pugh put up on Twitter an apology for previous actions he made in his life. Pugh put out the statement in a tweet on Friday night.
Pugh wrote, "When I was a teenager, I made a poor decision that I take full responsibility for. I sincerely apologize to everyone I hurt and offended. I have grown since then, and I look forward to being a model father, husband, leader of young men and a man of faith."
Pugh did not share the specifics, but a photo that appears to show Pugh wearing blackface during a Halloween costume party has been all over message boards this week. The photo first appeared on a celebrity gossip blog in 2010, when Pugh was still playing at Auburn with Cam Newton.
Pugh had been hired from Troy to be Baylor's new offensive line coach, but one day later, the school announced that move would no longer be taking place. The Bears did not directly address the reason for the change, but athletic director Mack Rhoades commented on the issue, saying Baylor made the decision after a further dive into Pugh's background.
"Because it's a personnel issue, I'm going to be very sensitive around this," Rhoades said, according to AL.com. "But obviously, when you make a hire, you do an extensive amount of due diligence … including professional background checks, and not just background checks, but phone calls, conversations, all those things. After we had done all those things, and after we had announced the hire, there were just some things where we felt like we needed to go in another direction. That's probably the best way that I can explain it."
On Friday, Baylor hired BYU offensive line coach Eric Mateos to fill the spot briefly held by Pugh.
**Want to win a $25 gift card?  Go sign up here and join our conversation! The best poster each week wins a gift card to your favorite establishment!**