Big 12 News
USA Today Coaches Top 25 Basketball Poll: Big 12 With Four Teams in Top 15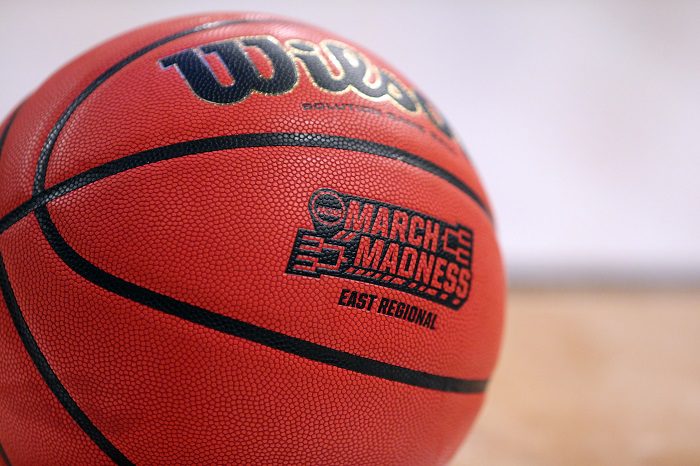 The Big 12 Conference retained a power in the USA Today Coaches Top 25 Men's Basketball Poll, with the Baylor Bears, the Texas Longhorns and the Kansas Jayhawks all in the Top 10.
Baylor (11-0, 4-0 in Big 12) had a 2-0 week and remained at No. 2, where they've held steady in this poll all season behind No. 1 Gonzaga, which is also undefeated. Guard Jared Butler passed the 1,000-point mark for his Baylor career. The Bears received three first-place votes.
The other Big 12 team that is undefeated in league action is Texas (10-1, 4-0), which moved up to No. 4 last week and remained there this week, thanks to wins over Iowa State and West Virginia, the latter of which was a 72-70 victory via an Andrew Jones 3-pointer with two seconds remaining.
Kansas (10-2, 4-1) bounced back from its loss last weekend to Texas to blow out TCU and Oklahoma last week, but the Jayhawks dropped a spot from No. 6 to No. 7.
READ MORE: HCS Big 12 Starting Lineup for Jan. 9 
West Virginia (9-4, 2-3) remained in the Top 25, in spite of having a under-.500 conference record for the second straight weekend. The Mountaineers check in at No. 14 this week, rising from No. 16 last week.
WVU rallied from 19 points down to defeat Oklahoma State on the road, while falling by two points to Texas at home. Forward Derek Culver had double-doubles in both games and, along with Butler and Oklahoma State guard Cade Cunningham, was named to the Wooden Award's Top 25 Watch List.
Texas Tech (10-3, 3-2) remained in the Top 25, moving up to No. 15 from No. 19 after a 2-0 week in which the Red Raiders defeated Kansas State and Iowa State. The Red Raiders moved on after true freshman Nimari Burnett opted out for the rest of the season for personal reasons.
Both Baylor and Texas Tech have two games against Top 25 Big 12 teams this week, including a game against each other on Saturday.
The Oklahoma State Cowboys (8-3, 2-3) received 16 votes, after receiving 50 votes last week. 
This Week's Big 12 Schedule (all times local)
Tuesday, Jan. 12
TCU at Oklahoma, 6:30 p.m., ESPN/Big 12+
Kansas at Oklahoma State, 7 p.m., ESPN/Big 12+
West Virginia at Baylor, 8 p.m., ESPN2
Wednesday, Jan. 13
Iowa State at Kansas State, 6 p.m., ESPNU
Texas Tech at Texas, 8 p.m., ESPN2
Saturday, Jan. 14
Iowa State at Kansas, time TBD, ESPN+
TCU at West Virginia, 1 p.m., ESPN+
Baylor at Texas Tech, 3 p.m., ESPN
Kansas State at Texas, 7 p.m., LHN
Oklahoma at Oklahoma State, 7 p.m., ESPN2
**Want to win a $25 gift card?  Go sign up here and join our conversation! The best poster each week wins a gift card to your favorite establishment!**