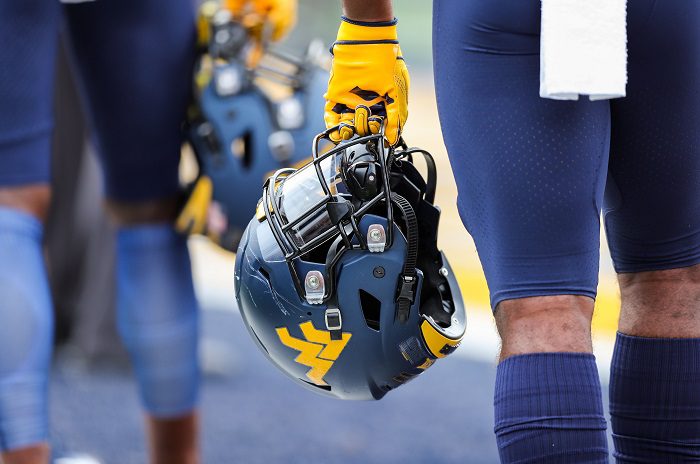 As we head into the second signing period, and the first one in the books, we will spend some time catching up with the future faces in the Big 12 Conference with a recruiting spotlight.
With the early signing period out of the way, several Big 12 teams, are salivating over the spoils, they got in December. This young man, Jaylen Anderson played his high school football at Perry High in Ohio. Anderson is a multiple-sport athlete, who also plays basketball for Perry. Anderson played both sides of the football for Perry over the years, spending most of his time at running back and defensive back. But you see him run a lot of routes out of the slot because of his tremendous athletic talent.
According to 247Sports, he's a four-star prospect and the No. 9 prospect in the state of Ohio, while being ranked the No. 333 player in the country.
Anderson tore his meniscus after having an absolutely eye-popping freshman year. Jaylen has the ability, and talent to potentially play right away for the Mountaineers. 
Jaylen signed with the West Virginia Mountaineers during the early signing period, which was a load off the back of Neal Brown and company as the pandemic made communication so different this year. Some even compared him to Baltimore Ravens RB Gus Edwards and see an NFL future in the young man.
He reminds me a lot of former Oklahoma running back and current Cincinnati Bengal Samaje Perine. He has a low center of gravity and elite body balance that make him very difficult to tackle, but also has the physicality to ward off defenders and inflict punishment himself. Where he differs, is he appears to be far ahead of where Samaje was as a pass catcher. He can line up in the slot and run routes against defensive backs. He tested at 4.7 40-yard dash at a camp over a year ago, but his film suggests he could be quicker than that, and his time will certainly improve with a college conditioning and training, plus diet. 
Jaylen Anderson could end up being a very nice compliment to First Team All-Big 12 RB Leddie Brown, before potentially taking the job for himself in future seasons. This is a name West Virginia and Big 12 fans should keep an eye on, and you can check out his profile on 247 here and check out his highlight videos. But in addition to the fun, explosive highlights, you can see the young man perfects his craft and is very coachable. He shows a strong fundamental base and blocks at a high level both in the run and passing game.  Coach Neal Brown continues to really build West Virginia back with strong foundation of quality athletes. This is another notch in the belt, and a name to know within the league. 
**Want to win a $20 gift card?  Go sign up here and join our conversation! The best poster each week wins a gift card to your favorite establishment!**