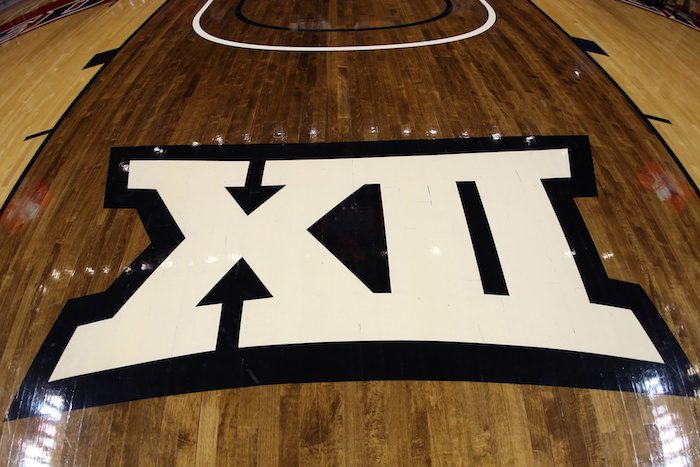 A week ago — exactly a week ago — I wrote how the Big 12's teams were doing a good job of managing potential COVID-19 issues and continuing to play games.  
So, you can blame me for the last seven days. Because the Big 12 Conference now has significant COVID-19 issues.
In all, half of the league's 10 games last week were postponed due to COVID-19, bringing the number of postponed games in league play to seven (the first was the Baylor-Texas opener on Dec. 13).  
It started on Monday when West Virginia announced it would have to go on a COVID-19 pause the day before its highly-anticipated game with Baylor. Later in the week, the Mountaineers would have to postpone their next two games — against TCU and against Oklahoma State.
Shortly after that the Kansas State Wildcats had to put their program on a COVID-19 pause, meaning their game with Iowa State would be postponed.  
Then came Friday.  
With the West Virginia-TCU game already postponed, Iowa State announced that it would have to go on an indefinite COVID-19 pause, postponing its game with Kansas. Then, the first basketball edition of 'Bedlam' was postponed as Oklahoma State reported a positive COVID-19 test in its program, forcing the postponement of its game with Oklahoma. 
Built-in Buffer Week
The Big 12 now faces rescheduling six games at some point this season. The league did build a buffer week between the end of its regular season and the Big 12 Tournament in Kansas City. Theoretically, all seven of these games could slide into that slot. The problem, at least as I see it, is that Baylor, Iowa State, Oklahoma State and West Virginia now have multiple games to make up. In the Mountaineers' case, there are three games to make up. 
Three Games Per Week
So what are the other strategies to get these games made up? It's possible the league could try to find some unusual days to play. For instance, several Big 12 women's games have been postponed, and some have been rescheduled. One, in fact, was rescheduled for a Sunday. That might be a hard sell for a league that plays its entire weekend slate on a Saturday.  
But, if you had a couple of teams that needed to make up a game and played either Monday or Tuesday at the start of the week, a Thursday make-up game is possible. I think the Big 12 will attempt to implement this strategy as much as it can.  
Cancel the Big 12-SEC Challenge
Another option — and this feels like a nuclear option — would be to cancel the Big 12-SEC Challenge on Jan. 30 and use that Saturday to play a set of make-up games. Based on the games that need to be made up, the Big 12 could make up three games.  
Only Play the Necessary Games
A strategy that is just as likely is that the league will do what it did with football — push the games back to that window at the end of the season and ONLY play the games that need to be played. For instance, if you have one game to make up and your Big 12 Tournament seeding is assured, then I think it's likely the league will forego rescheduling the game. If a team needs that game for seeding purposes, the Big 12 will work to play it. 
That's a scenario that doesn't seem fair to West Virginia, which at this point would be the most impacted by that strategy since it has three games to make up. So, perhaps the Mountaineers only make up the games necessary to settle seeding? Maybe the Mountaineers play Baylor and Oklahoma State, but not TCU?
So now the Big 12 is like just about every other NCAA conference this season — trying to figure out a path forward, and that means all Big 12 teams — and fans — will need to be flexible.
Big 12 games postponed due to COVID-19
Dec. 13: Texas at Baylor
Jan. 12: West Virginia at Baylor
Jan. 13: Kansas State at Iowa State
Jan. 16: Iowa State at Kansas, Oklahoma at Oklahoma State, TCU at West Virginia
Jan. 19: Oklahoma State at West Virginia 
**Want to win a $20 gift card?  Go sign up here and join our conversation! The best poster each week wins a gift card to your favorite establishment!**