Baylor Bears
Big 12 Reschedules West Virginia-Baylor for February 18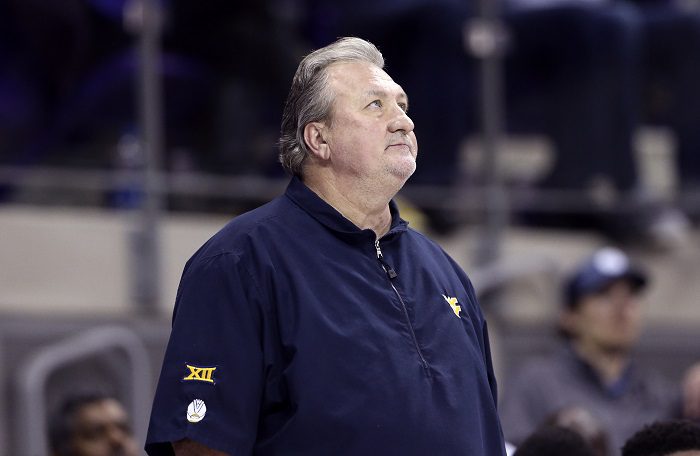 The West Virginia Mountaineers will be busy in late February as the Big 12 announced on Monday that the Mountaineers would play the Baylor Bears on Feb. 18.
The rescheduled game was one of two schedule tweaks for the Mountaineers. As part of the rescheduling of the WVU-Baylor game, the Big 12 pushed back the Mountaineers' game with the TCU Horned Frogs in Fort Worth, Texas, from Feb. 22 to Feb. 23.
The Big 12 is working to reschedule eight games due to COVID-19 pauses as Baylor remains No. 2 in the AP Top 25. West Virginia, despite not playing last week, remained in the Top 15.
To work in the rescheduled games, the Mountaineers will play their originally scheduled game with Baylor on Feb. 15 in Morgantown, West Virginia. From there, the Mountaineers will travel to Waco to play the rescheduled game on Feb. 18 at 4 p.m. central (5 p.m. eastern) on ESPN2. After that, West Virginia is scheduled to face Texas in Austin, Texas, on Feb. 20.
So, to give the Mountaineers a bit more rest, the Big 12 pushed back their originally-scheduled game with TCU from Feb. 22 to Feb. 23. This means that the Mountaineers' postponement from last weekend is still pending, as Saturday's game was supposed to be played in Morgantown.
The Bears, meanwhile, host Oklahoma State that Saturday, Feb. 20, after playing the Mountaineers twice. The Big 12 is still working to reschedule the Bears' game with Texas, postponed from Dec. 13 due to COVID-19. The Bears and Longhorns are scheduled to play on Feb. 2 as part of the original Big 12 schedule.
Big 12 games postponed due to COVID-19
Dec. 13: Texas at Baylor
Jan. 12: West Virginia at Baylor (rescheduled for Feb. 18)
Jan. 13: Kansas State at Iowa State
Jan. 16: Iowa State at Kansas, Oklahoma at Oklahoma State, TCU at West Virginia
Jan. 19: Oklahoma State at West Virginia
Jan. 20: Texas at Iowa State
Big 12 games adjusted due to COVID-19
Feb. 23: West Virginia at TCU (originally scheduled for Feb. 22, pushed back as part of rescheduling Baylor-WVU from Jan. 12).
**Want to win a $20 gift card?  Go sign up here and join our conversation! The best poster each week wins a gift card to your favorite establishment!**