Big 12 News
NCAA Tournament Schedule to Start Later Than Usual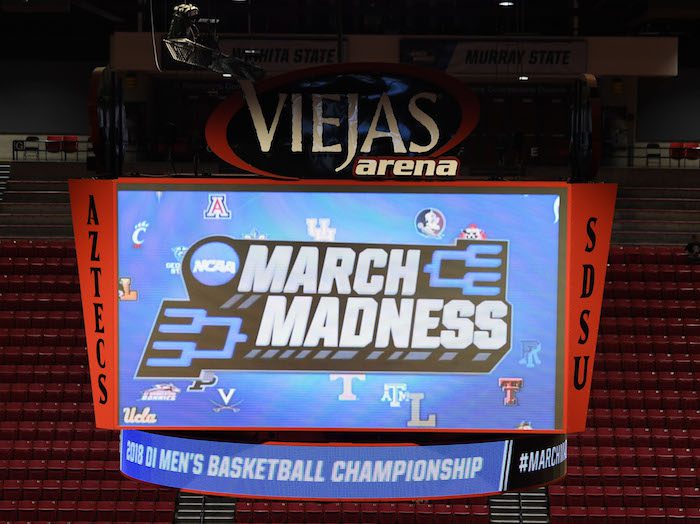 As is the case in this unusual, COVID-driven 2020-21 college basketball season, there are more changes coming to the NCAA Tournament. This time it's about the starting dates for the NCAA Tournament.
First Four action will begin Thursday, March 18 followed by first round action Friday, March 19 and Saturday, March 20. But it's expected that the rest of the games, including the Sweet 16 and Elite Eight will take place later than they usually do in a normal NCAA Tournament year. Essentially, each weekend will run Saturday to Tuesday instead of Thursday to Sunday.
However, the national title game will be held on the first Monday of April, on the 5th, as it normally does.
These news comes two weeks after the NCAA announced it would be moving the NCAA Tournament to the state of Indiana to create a bubble-like atmosphere.
2021 NCAA Tournament schedule
SUNDAY, MARCH 14 — Selection Sunday
THURSDAY, MARCH 18 — First Four (2)
Mackey Arena in West Lafayette
Simon Skjodt Assembly Hall in Bloomington
FRIDAY-SATURDAY, MARCH 19-20 — First round (1)
Mackey Arena in West Lafayette
Simon Skjodt Assembly Hall in Bloomington
Bankers Life Fieldhouse in Indianapolis
Hinkle Fieldhouse in Indianapolis
Indiana Farmers Coliseum in Indianapolis
Lucas Oil Stadium in Indianapolis
SUNDAY-MONDAY, MARCH 21-22 — Second round (1)
Bankers Life Fieldhouse in Indianapolis
Hinkle Fieldhouse in Indianapolis
Indiana Farmers Coliseum in Indianapolis
Lucas Oil Stadium in Indianapolis
SATURDAY-SUNDAY, MARCH 27-28 — Sweet 16 (2)
Bankers Life Fieldhouse in Indianapolis
Hinkle Fieldhouse in Indianapolis
MONDAY-TUESDAY, MARCH 29-30 – Elite Eight (2)
Lucas Oil Stadium in Indianapolis
SATURDAY, APRIL 3 – Final Four
Lucas Oil Stadium in Indianapolis
MONDAY, APRIL 5 – National championship