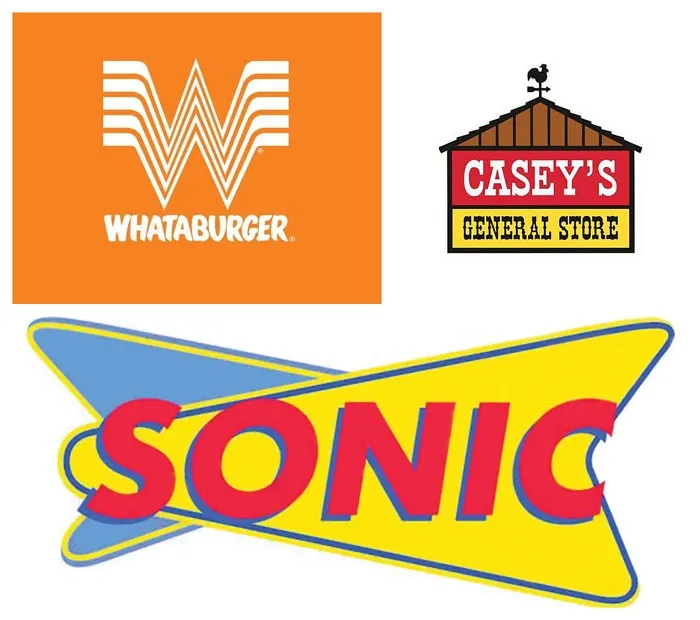 It is no secret that America loves fast food. It's quick, easy and you don't have dishes to wash at the end of it. Of course, if it is covered and grease and cheese it makes it that much better too.
However, have you ever been in the drive thru line and wondered, "Is my school handing out money to recruits here?" Well, if your favorite team is the University of Tennessee then the answer is yes. The Vols were caught in a cheesy situation this past week as it has been widely reported that Tennessee was handing out cash at a local McDonald's to recruits. Ultimately, recruiting violations cost former head coach Jeremy Pruitt his job.
But all this food talk got me thinking, number one I am hungry and number two, if Big 12 schools did what Tennessee did, which fast food place would they choose? Obviously, some states have more than one school, so I went ahead and went through all five Big 12 states. Keep in mind, this is a fun article and in no way, shape or form am I suggesting any school is doing this. Just in case the NCAA is reading this.
Texas Schools: Whataburger
Well Duh. This was an obvious choice. While Tennessee chooses the golden arches do to their dirty work, Texas schools have the orange W. Everyone in the Lone Star state knows that when it comes to fast food, it begins and ends just like a booze-soaked evening, at Whataburger. Trust me, I know from experience. After all, their slogan I "Just like you like it." Maybe some like their burger with a side of money.
Oklahoma Schools: Sonic
I could have went Braum's here and I do enjoy some Braum's burgers and a milkshake too much to have them stoop to this level. Instead, I went with Sonic. By far the most popular fast-food chain to come out of the state of Oklahoma. How about a double cheeseburger with jalapenos and a cherry limeade to wash it down? Perhaps a bag of cash to go with it? Yes please.
Kansas Schools: Freddy's Frozen Custard & Steakburgers
I reached out to a good buddy in Tim Fitzgerald at GoPowerCat.com for advice here. He suggested Spangles. And after checking it out I would hate to put a place like Spangles on this list and by the way, whenever I make my way up to Kansas, I will have to check it out. However, Freddy's was the right fit here and it makes sense. Who is down for a little frozen custard and some cold hard cash?
Iowa: Casey's General Store
I know what you are thinking, THIS IS NOT A FAST-FOOD PLACE. Ok, you got me there, but Casey's is awesome. It is a great place to fill up, grab some beer and maybe a slice of delicious breakfast pizza. Or maybe a place to start shelling out money to recruits. But seriously, try the breakfast pizza, it's awesome.
West Virginia: Tudor's Biscuit World
I will be completely honest here. I have never been to Tudor's but from what Mountaineer Maven's Schuyler Callihan tells me, it is well known in the Mountain State. Southerners love a good homemade biscuit and nothing to me sounds better than a biscuit with a stack of 100-dollar bills in between. I would use that money to buy more biscuits.
**Want to win a $20 gift card?  Go sign up here and join our conversation! The best poster each week wins a gift card to your favorite establishment!**